While malware has been constantly evolving in recent years, the threat of never-before-seen malware is only poised to become an even bigger problem for IT and information security specialists as ultra-fast 5G communications becomes the norm and as the industry enters the age of the Internet of Everything (IoE). Founded in Calgary, Canada, Wedge Networks is a network security appliance provider focused on providing real-time threat prevention solutions. The company founders, Hongwen Zhang and Husam Kinawi, believe that the need to shorten this network security gap is best met through real-time protection technologies.
The patented technology platform offered by the company can stop malware (most importantly customized or targeted "never before seen malware") and ransomware in real-time before they even enter a company's network, effectively securing the network from all cyber-attacks.
The uniqueness of Wedge Networks' solutions lays on their proprietary and patented innovations, and unique application of artificial intelligence and autonomous machine learning to allow its Wedge Absolute Real Time Protection (Wedge ARP) platform to constantly learn and evolve. These solutions can protect an entire network and all its endpoints through a single point of deployment either in the cloud, in an endpoint, or through remote access. Furthermore, the solutions offered by Wedge Networks not only effectively filter and eliminate threats in Internet traffic, but also its proactive approach and high degree of automation greatly reduces the need to hire expensive network specialists to inspect, remediate and fix up any issues.
The biggest difference between the company and other suppliers is that Wedge Networks follows the technological approach of "detect and block," unlike other solutions providers that "detect, quarantine and remediate." This means that Wedge Networks' solutions do not rely on network behavior anomaly analysis to detect zero-day exploits, but instead use patented innovations embedded with AI machine learning to detect and block unknown malware and attacks in real-time before they have a chance to enter and infect the network. This is possible because Wedge Networks' solutions are deployed inline mode with network traffic, so they can filter all threats and impurities.
Zhang and Kinawi originally started the company in 2002 as an R&D organization focused on developing telecommunication technologies, but shifted to the development of innovations specific to the field of network security in 2008. With extensive experience in R&D and commercializing products, Wedge Networks already has a presence in North America, the Asia-Pacific region, the EU and the Middle East/North Africa. The company is currently in the expansion phase of development commercialization and hopes to introduce Wedge Networks' technologies and solutions to companies, strategic partners, and investors in Taiwan by participating in the Canadian Technology Accelerator Program in Taiwan.
Wedge Networks is planning to scale and grow globally, focusing on Asia as a key region and Taiwan playing the role of the strategic core. The company's 24-month plan includes: raising capital, expanding the roster of its strategic channel partnerships, increasing recurring revenue, and widening its cash flow. In addition, Wedge Networks will be receiving a capital injection from venture capital firm Trend Forward Capital, and the two parties have signed an LOI. Trend Forward Capital is the venture capital arm of network security firm Trend Micro. For Wedge Networks, this will bring significant capital support and help to raise exposure of Wedge Networks in the Asian market and its channel partners.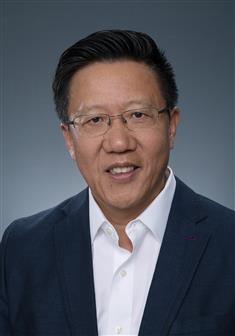 Hongwen Zhang, co-founder, CEO, CTO and director of Wedge Networks