RISC-V has grabbed headlines recently as the open-source technology is now viewed as a hotbed for innovation. It is also a source of intellectual properties (IP) freely open to the market and free from political wrestling between the two largest economies in the world.
Digitimes recently had a virtual meeting with James Prior, head of global communications of SiFive, a pioneer in RISC-V. He talked about the RISC-V ecosystem and the opportunities up for global partnerships and innovation.
Q: We are curious about SiFive's CPU IP roadmap. Is it your strategy to aim for MCU market and high-end, high-performance IP market? What do you think about the outlook of open-source instruction set architecture (not only SiFive, but also other). What's your opinion about the tech and the difference between MIPS and RISC-V?
A: SiFive IP has been very successful in micro-controllers for embedded. So we have a lot of wins there across the globe because that technology is very accessible, and doesn't need any trade restriction requirement. Companies like Synaptics or brand-new startups, they mix RISC-V IPs into existing designs. Most opportunities now is not having a 100% RISC-V chip, but a mix of ASICs or Arm or other cores with RISC-V to offer the best performance for watts and offer a consolidation and simplification for all those controllers cores.
The SiFive RISC-V roadmap, such as U8 and VI7, adding vector capability to our products, that is going to allow them to be used in AI, inference, and deep-learning applications, also a DSP or fixed-function processing where traditionally you see a proprietary core or an IP block. That is very flexible. We can replace that with a more flexible, single ISA and converge the processing, so you don't have to have CPU on one side, and other IP at another side, connected by a bus. Now as a single, programmable, cohesive unit--that is very attractive to programmers, because that is a lot more flexible. And it allows the code and the designs to scale across a product roadmap. So if you are an IC company trying to build chips, then you own the scalability, say you put a small chip here, and another there, or on the same chip that you just turn on and off the features. That scalability of the core allows you to do that very easily for building a portfolio.
Now with our high-performance core processors, we are hoping to have the highest performing RISC-V core available in the market in 2021. The key to the SiFive Roadmap is more than just standard, single cores. As we approach the application markets and new designs, we are not simply trying to replace the Arm core. In an established market, it is challenging to displace mature processor solutions because of the inertia of intricate legacy software stack. Opportunities is everywhere else – accelerators, fabrics, network, all those connectivity options, the top-of-rack devices, the edge-computing, wherever decisions are moving to anything that need to be low-power and efficient, up-gradable, and scalable. Those are the opportunities for RISC-V and SiFive.
And now where's the excitement in the semiconductor market? It's in AI, it's in automotive, 5G and 6G. It's in the brand-new frontier of technology where they need all these features and capabilities outside the datacenter. So that's a very strong interest for us and that's where our roadmap is going to take us. That's where we see the big growth opportunities. Because those are the 20%/30%/40% CAGR markets. Since there are so much opportunity, it is not a zero-sum competition. Everybody can build and sell more. There are tons of opportunities and availability for wins and accelerating designs. What that translates to, is we have a world-wide opportunity in every geography for our technology. We do have some partner companies. We have an affiliate company in China, StarFive Technology. They work to sell inside the Greater China region, very directly, great relationships, very closely working together there to help support the China economy and China local customer needs. And we are happy to work with them, abiding by the trade regulations to let them be the people in the region doing the work to enable China. SiFive has offices in Taiwan, South Korea, India, Europe, in France, as well as in the US. We have global opportunities, and we work with everyone through that network.
Q: You mentioned about the opportunity in the China market. I am curious about the relationship between StarFive and SiFive. Is StarFive an independent company? They use a lot of SiFive IP and software tools and cloud platform.
A: StarFive is a separate company, fully independent. They have their own CEO, investors, sales, marketing, and engineering teams. We have licensing agreements between the two companies. They license IP to Chinese companies to abide by the trade regulations. And, they can develop their own IP. StarFive has their own engineers, they own roadmaps. They can sell directly to other companies. There is no control from SiFive. They are autonomous and can do whatever they need to succeed in that market. It's a very flexible model. They let RISC-V spread around, and let us learn what they are doing, while they learn from what we are doing. And they increase the portfolio of product offering as we try to grab as much market share as we can.
Q: Is StarFive 100% funded by China? Or SiFive has a stock holding in it?
A: I believe SiFive has a small holding, a minority stake. But we try to work towards a structure where StarFive can be more independent and stand on their own to service the Greater China market. That's the plan in 2021. But we don't typically disclose the ownership stratucture of a partner company, and we leave it for StarFive to decide on how they want to handle it.
Q: You mentioned that there are lots of opportunities in accelerators, AI, etc., I found that SiFive also has an interface IP, which is HBM2 and HBM2E. Those kind of IP is only used in high-end datacenter servers, such as Nvidia A-100 or Intel's high-tend VPGA. Why SiFive develops this product line? Right now it is still a very small market, because interposer is very expensive. It's not the same market that we talked about, such as MCU, or AGAI.
A: Yes, that's a very good observation. We do have a broad portfolio of non- RISC-V core IPs through our business unit, OpenFive. OpenFive is based on the Open-Silicon acquisition now developed into a full design house. They can build a chip for any customer, from specification written on a napkin and turn it into a design. They are ISA agnostic, so they can work with any ISA. To do that we need to have capabilities for multi-die and chiplet aggregate-disaggregation products, die-to-die as well as chiplet interface IP and memory IP.
We promote HBM2E, and we also have full memory IP such SRAM, and many other memory technologies, but we choose to promote HBM2E. We have seen some movements of HBM2E out of datacenter, into edge datacenters, and into some edge-related products. It is quite unusual. I have seen edge products that are not just 5, 10, 15, 25 watts of power, but also near 100 or 200 watts. That's because they need much more decision-making capability. Edge doesn't imply it's battery-operated or it's tiny. It can be quite large and robust inside a factory or an office building, or city infrastructure. This requires a lot of computing because decision-making capability is needed.
That's where we are seeing a ton of opportunities as people try to solve problems such as "how do I make sure facial recognition private and secure, as well as fast and accurate?" And everything else goes along with that happening inside of a particular container versus putting more pressure on the mobile networks and the storage networks, etc.
Yes, there is a small market for HBM2E now, and it is growing. And you are going to see die-to-die, chip-to-chip is going to be useful. These are all emerging opportunities for RISC-V. We know where the different options are coming from, it is all multi-layer strategy. In a perfect world, you would want to replace all those cores and buses with something, and they come from SiFive. But the real world is, people want to move in phases. So they start with a micro-controller core, bus interface, or interconnect. Once they gain confidence and trust, they move to the next level. We saw lots of repeat businesses in 2020. It was a strong year that we saw first-generation customers coming back for second-generation designs.
Q: Could you share with us the status of the RISC-V ecosystem? What part of RISC-V that SiFive would like to focus on?
A: RISC-V alliance ecosystem is growing very fast. Now there is more than 1,000 members in this organization, including 500 companies and many individual contributors.
The way SiFive contributes back to the organization is that the inventors of RISC-V work at SiFive, and they leave the technical groups at the RISC-V organization. For example, the RISC-V vector-extension working group is led by the chief architect at SiFive, who is also one of the inventors, Dr Krste Asanovic. We are very involved with RISC-V daily, not only in what the extension is going to be, but working with everybody else in the industry, pulling together the feedbacks and making it work and developing it for useful extensions and products.
The ecosystem is looking good, lots of progress in creating software. Recently at a RISC-V summit, SiFive CEO Patrick Little talked about what it means for RISC-V being good to great. That's going to happen as the software projects accelerate. Now there is a lot of open-source projects going on, some for Android, some for RISC-V, for Java and many for Linux distributions. SiFive is helping to accelerate that with our HiFive Unmatched, a development board which fits a standard PC form factor, and will be available towards the end of Q1, that includes the expansion capabilities of SSDs and graphics cards. More and more companies are getting interested in moving their open-source applications into RISC-V. Open-source and commercial companies alike, they want to make sure their products are available in RISC-V use cases. The demand is getting stronger, because the customers want their SOC products to be RISC-V based solutions. That pull is coming from the automotive market, the AI market, and the datacenter market, as they require better software ecosystems and more developers working on these projects.
SiFive has 200 wins with 80 companies, with six currently publicly announced: Synaptics, Fadu, Samsung, Qualcomm, Microchip, Huami, Coherent Logix, and Innovium. We've got RISC-V core in the Snapdragon 865 from Qualcomm, Samsung used our RISC-V core for their 5G and autonomous driving chips. Synaptics uses our microcontrollers core for their USB type C display for laptop, notebooks and docking stations. Coherent Logix is using our 5-series cores for their programmable networking chips that they use for communications. FADU uses our core for their SSD controller. We have a wide portfolio, they range from consumer, commercial, and everything else.
Q: Would the Export Administration Regulation (EAR) of the United States impact the SiFive strategies or plan to sell to China?
A: I don't think that will affect our strategy. SiFive as a US company strictly complies with US regulations including the EAR, and all the IP and other products we license or transfer to StarFive to be sold in the Greater China region had been carefully assessed against the EAR and additional US export regulations. Whenever applicable, SiFive had requested US Bureau of Industry and Security (USBIS) to review and approve our Export Control Classification Number (ECCN) to ensure compliance.
The existence of StarFive sets up RISC-V for success in China, because StarFive is able to develop its own IPs and use open-source projects and software to support as well as develop their own. Wherever SiFive is not able to work with the customers, StarFive as a separate and independent entity, can do it. SiFive and StarFive work jointly to expand RISC-V worldwide, by mobilizing designers, developers and partners in all important economies. The only thing you can be sure is that political things will change. It is going to be different in another 10 years.
Within the restriction by the US government, SiFive is able to work with and sell to customers in China. But normally we would talk to StarFive first and figure out whether it's a StarFive-only project or a joint project, based on the regulation and requirements.
Q: In the global ecosystem, what role do Taiwanese IP companies play?
A: They are probably the most important part of the semiconductor industry right now, especially TSMC, the immense elite. With that technology, everybody is going to be willing to be part of that story. There are also a number of IP companies inside Taiwan that provide many other solutions. They have very valuable IPs, so working with those guys is key. That's SiFive's story in the beginning. We try not to be the only place you get SiFive IPs, but be open to work with everybody else. So while SiFive offers PCIE, die-to-die Interconnect and USB memory controller IP, as well as RISC-V cores, we maintain close-knit relationship not only with the foundry but also the other IP founders in Taiwan. And that is incredibly important. SiFive also has set up an engineering office in Taiwan to leverage the strong semiconductor talent pool as well as better collaborate with those Taiwanese companies, manage sales, engineering and customer success, and strategic partnership for OpenFive busines. For RISC-V IP business, Taiwan falls under the Greater China geo and we work with customers there through StarFive.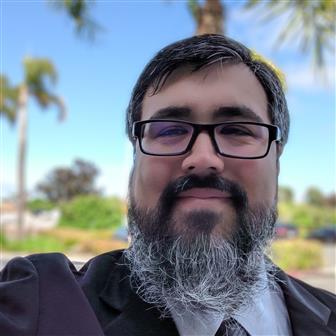 SiFive head of global communications James Prior
Photo: Company