With the semiconductor industry entering the era of heterogeneous integration, biomedical electronics applications will definitely be using related technologies for their development, according to chairman of Etron Technology Nicky Lu.
Some research firms expect the semiconductor industry's production value to grow to US$1 trillion by 2030 thanks to the maturity of heterogeneous integration technologies, said Lu, adding that Taiwan's IT industry should form tight partnerships with biomedical experts to get ahead of competitors worldwide.
At the moment, Taiwan's semiconductor industry is the second or third largest worldwide in terms of production value and generates about US$80-90 billion a year. South Korea's semiconductor industry has a value of US$100 billion and the US US$150 billion.
Since Taiwan's medical industry has an excellent foundation and a comprehensive database from the National Health Insurance system, by combining the advantages with its competitive edge in the semiconductor industry, Lu believes, Taiwan will become a top player in the global biomedical electronics industry.
There have been many experiments that combine IT technologies with medical care applications such as: using a CMOS image sensor to trigger a visual signal in the brain; placing an electrode on cochlear bone to try to help deaf people regain hearing; implanting chips into patients to detect signal for upcoming epilepsy and prevent it from happening, Lu said.
As Taiwan's medical sector has a long history of studying and curing cancers, Taiwan will have a good chance of establishing a precision oncology industry with the cooperation between the semiconductor and medical care industries, Lu stated.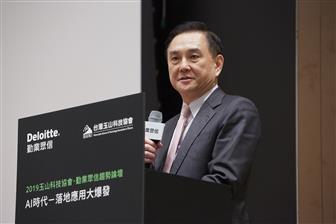 Nicky Lu, chairman of Etron
Photo: Brian Chuang, Digitimes, September 2019