SoftBank Group chairman Masayoshi Son has disclosed that he was not invovled in Arm's decision to stop shipments to Huawei in the wake of the US ban on the Chinese handset and telecom equipment vendor.
"There is a misunderstanding, especially in China, that I stopped Arm shipments to China, but that is a complete misunderstanding," said Son during a Digitimes-organized forum in Taipei on June 22. It was the first time that Son has talked about the Arm decision in public.
He said he was not aware of the decision until he read about it in the newspaper, as he is not involved in the day-in day-out running of the UK-based company, which SoftBank owns. He said Arm did not ask about his opinion before making the decision.
He said Arm actually has not terminated its partnerships with Huawei, but it was acting in compliance with the US rule about banning shipments to Huawei for products with 25% or more of US-originated content.
Arm has had to stop shipments to Huawei while checking which products are in that "25%" bracket, Son said. He said he does not know how that checking progress will last, but hopes it will be completed very quickly.
"Arm has not stopped its relationships with Huawei; Arm is studying which product is over 25% (in US-originated content), and which product is not," Son said.
Arm is supposed to be able to ship to Huawei any product that is lower than 25%, he said. "Arm hopes to continue its relationship with Huawei," Son said.
Son said he hopes to relist Arm in the stock maket in five years, but has not decided where it will be listed.
The forum also marked the first time that Son has spoken in public in Taiwan. Joining him in the forum included Foxconn Technology Group founder Terry Gou and Katerra chairman Michael E Marks.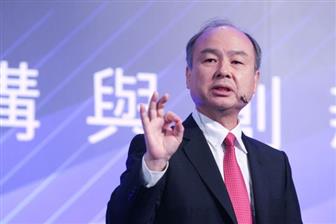 SoftBank Group founder Masayoshi Son
Photo: Shihmin Fu, Digitimes, June 2019