Computex 2018 will welcome nearly 70 leading gaming and VR/AR suppliers - including Asustek Computer, Cooler Master, Gigabyte, G.Skill, MSI, Thermaltake, and Zotac - to showcase cutting-edge gaming products and technology coming out of the quickly rising post-PC gaming era, according to the organizers of the annual tradeshow in Taipei.
eSports have been rapidly gaining popularity across the globe and bringing new momentum to the PC market in recent years. According to Gartner, while worldwide PC shipments continue to decline, sales of gaming and high-end PCs are still growing as suppliers focus on new selling points like customer experience (CX) and perception of value.
Brand marketing dominates as the craze for eSports games and events continues worldwide
After the Olympic Council of Asia announced that competitive gaming will be added to the official program at the 2022 Asian Games, many countries have officially recognized eSports as legitimate sports. Amid the upward trend of the market value of eSports, PC manufacturers have geared up to serve the growing market, with firms like Audio-Technica Taiwan, AVerMedia, Great Article, JacTek, Nplay, Safe Home and TUL launching high-performance devices to capitalize on the new opportunities, the Computex organizers said.
As technologies and product performance continue to evolve, manufacturers scurry to deepen engagement with eSports fans and increase user loyalty by hosting games, sponsoring professional eSports teams or launching eSports brands. For example, high-performance motherboard makers such as Asustek, ASRock, EVGA, and MSI have sponsored extreme overclockers to compete live on stage at the OC World Cup and the OC World Record Stage, using liquid nitrogen at an extreme low temperature of -200 degrees in pursuit of challenging the limits of computer performance.
CX is a top priority in the era of Gaming 3.0
With immersive experience gaining traction, the gaming industry is shifting its focus from enhancing device specs and designs to building a CX-centric Gaming 3.0 ecosystem, where daily life meets cross-industry applications, such as eSports bars, hotels, and mobile phones, to accommodate a more diversified set of interests.
This year, Thermaltake will showcase a high-end, diversified portfolio with the unique design under the theme "SyncALL, Say Hello TT" to enable personalized gaming experience. G.Skill will introduce the newest RGB high-performance memory with compelling, fluid lighting effect, and gaming peripherals like keyboards and mice as the company seeks to integrate software and hardware into premium customized RGB gaming products, the orgainzers said.
Meanwhile, Acrox, Adomax, ASRock, Cherry, FSP, HEC/Compucase, KWorld, Linkworld, Solytech and Tesoro will also showcase various gaming devices and peripherals where game fanatics can experience extreme speed and visual effect, the organizers said.
eSports market tends to pricy products that drive business transformation
"The gaming product category has been a key growth driver of the PC industry in recent years," said Walter Yeh, president and CEO of the Taiwan External Trade Development Council (TAITRA), which co-organizes Computex with the Taipei Comouter Association (TCA)
"The fact that users are focusing more on product quality and experience is prompting makers to improve gaming applications and technologies, which in turn has spurred the development of the entire PC industry. Computex will help exhibitors roll out CX-centric gaming peripherals and applications so they can build an all-inclusive supply chain and ecosystem to address the needs of high-end users," he added.
Taking place from June 5-9 (June 6-8 for InnoVEX), Computex 2018 will feature a Gaming & VR/AR zone at Taipei Nangang Exhibition Center, Hall 1. During the five-day event, exhibitors of hardware components like motherboards, PC cases, and cooling systems will work with international eSports organizers to demonstrate the diversified development of eSports that are reshaping the PC industry.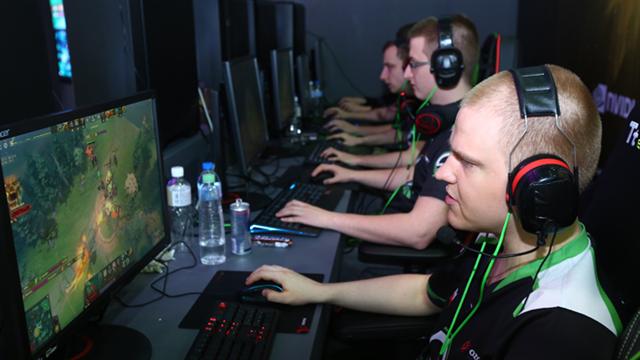 Gaming 3.0 user experience to dominate at Computex 2018
Photo: Computex organizers