1594 news items tagged 2018
PCB and IC substrate supplier Unimicron Technology swung to net profits of NT$982 million (US$31.8 million) in the third quarter of 2018 from losses in the prior quarter and a year...

NAND flash device controller supplier Phison Electronics has announced net profits increased 13.5% sequentially to NT$1.4 billion (US$45.4 million) for the third quarter of 2018....

Intel will scale down its processor shipments to the PC DIY distributor market by as many as two million units in the fourth quarter of 2018, which may lead to a 10-20% decline in...

The booming IoT market, such as automotive and industrial applications, has brought new opportunities to Winbond Electronics, a leading provider in the low- and medium-capacity memory...

Lextar Electronics is exhibiting VCSEL (vertical-cavity surface-emitting laser) 3D depth-sensing modules integrated with camera modules and software at electronica 2018 in Munich,...

IC design house ALi, which specializes in set-top box (STB) chipset solutions, has reported an 11th consecutive quarterly loss in the third quarter of 2018 in which net losses came...

The world's top-15 semiconductor companies are forecast to see their combined sales climb 18% in 2018, according to IC Insights, which estimated the overall semiconductor industry...

PCB manufacturer Zhen Ding Technology has reported net profits surged 109% on year to a record-high NT$4.87 billion (US$157.7 million) in the third quarter of 2018. EPS for the quarter...

Lite-On Semiconductor has reported net profits of NT$335 million (US$10.8 million) for the third quarter of 2018, up 63% sequentially and 25% on year. EPS for the quarter came to...

CMOS image sensor (CIS) backend service firm Kingpak Technology saw disappointing October revenues, as clients' requests to defer some of their shipments reduced its production capacity...

Taiwan-based pure-play foundry United Microelectronics (UMC) has claimed its DRAM technology design is entirely different from Micron Technology's.

A ramp-up of chip orders for Apple's new iPhone devices boosted Taiwan Semiconductor Manufacturing Company's (TSMC) October revenues to the second-highest monthly levels in the contract...

Chilisin, a world-leading passive component manufacturer and solution provider, attends electronica for the first time this year in Munich, Germany, co-exhibiting a lineup of total...

IC distributor WT Microelectronics has reported net profits of NT$990 million (US$32.3 million) for the third quarter of 2018, up 59% sequentially and 29% on year, and hitting a record...

Battery maker Simplo Technology has reported improved earnings and gross margin for the third quarter of 2018, buoyed by optimized product mix and expanding business scale.

Yageo has acquired about 21,000 square meters of land in Southern Taiwan for NT$790 million (US$25.7 million) in cash, according to the passive component vendor. The land will provide...

Global server shipments are forecast to fall 9% sequentially in the fourth quarter of 2018 due partly to the impact of the US-China trade war, Digitimes Research estimates.

Taiwan-based power MOSFET suppliers, which specialize in mid- and low-voltage chip solutions for consumer electronics devices, have become cautious about demand for the rest of 2018...

HannStar Display has reported net profits of NT$530 million (US$17.3 million) on net sales of NT$4.1 billion for the third quarter of 2018, with EPS coming to NT$0.16.

Taiwan-based GlobalWafers, the world's third-largest silicon wafer supplier, has reported consolidated revenues increased 5.5% sequentially to a record high of NT$5.28 billion (US$172.1...

Jorjin Technologies, as a member of the TW 5G Alliance - CHT pilot team, will participate in NGMN IC&E 2018 Vancouver this year, to share our results and advances in smart glass...

China-based pure-play foundry Semiconductor Manufacturing International (SMIC) expects to post a revenue decline of 7-9% sequentially in the fourth quarter of 2018, with gross margin...

Qualcomm is expected to significantly enhance its partnership with Taiwan Semiconductor Manufacturing Company (TSMC) for the production of high-performance computing (HPC) chips for...

Having ramped up their combined smartphone shipments by 6.5% on year to 192 million units in the third quarter of 2018, China-based vendors are likely to see a single-digit shipment...

Shipments of small- to medium-size LCD panels by Taiwan makers are expected to continue to decline 11.3% sequentially in the fourth quarter of 2018, having seen such shipments suffered...
Related photos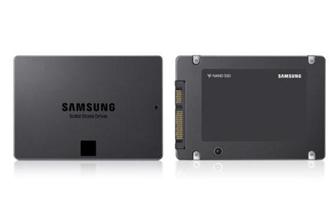 Samsung OLC SSD
Photo: Company, Wednesday 15 August 2018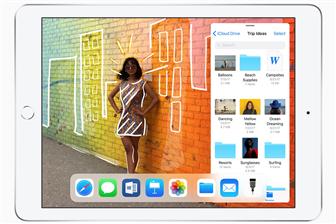 Apple 9.7-inch iPad (2018)
Photo: Company, Friday 30 March 2018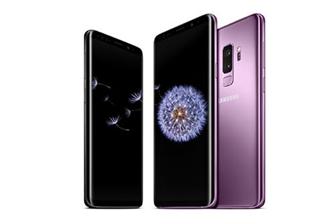 Samsung Galaxy S9, S9+
Photo: Company, Friday 2 March 2018
Related news around the web