1616 news items tagged price
Commenting on demand for flash-based storage, NetApp's vice president of Product, Solution & Services Marketing, Lee Caswell believes the adoption of flash-based storage by large...

The European Union (EU) has ended an investigation without changing the minimum import pricing previously agreed on for China-produced PV modules, according to China's Ministry of...

Commenting on the fierce price competition from China players, Taiwan-based surveillance product vendor Vivotek chairman Owen Chen said the company has already been in the market...

Taiwan- and Malaysia-produced PV modules found to have circumvented minimum import pricing set by the EU account for 7% and 9% respectively of the modules used in Europe, according...

The global DRAM supply will outgrow demand only slightly in 2016, and the memory prices will continue their downward trend, according to DRAMeXchange.

Fingerprint sensor maker Egis Technology (Egistec) will debut on Taiwan's over-the-counter (OTC) securities market with an initial price of NT$115 (US$3.51) per share on December...

Taiwan's Fair Trade Commission (FTC) has announced a verdict to slap fines totaling NT$5.79 billion (US$176.64 million) on 10 aluminum and tantalum capacitor makers, including seven...

Commenting on reports Facebook is considering plans to establish a datacenter in Changhua, central Taiwan, related upstream supply chain players pointed out that Taiwan's low power...

Viewing that Dell and Micro-Star International (MSI) have succeeded in marketing gaming notebooks in the global market, Hewlett-Packard (HP), Lenovo, Asustek Computer and Acer have...

Commercial energy storage activity is currently consolidated in just a handful of leading regions, but falling system costs will be a major factor enabling broader global market growth...

The downward revision of income tax credit for photovoltaic systems for 2016 in the US has resulted in a general installation boom, which is prolonged by the planned feed-in tariff...

According to LEDinside, the global average price of 40W replacement LED light bulbs rose 2.8% to US$11.10 in October, while 60W replacement bulbs rose 3.5% to US$15. LEDinside analyst...

The worldwide market for optoelectronics, sensors and actuators, and discrete semiconductors (O-S-D) has turned into a mixed bag of double-digit growth for several major product categories...

EU ProSun, a joint initiative of Europe-based PV companies led by Germany-based SolarWorld AG, has requested the European Union (EU) to exclude prices for China-made PV products from...

Wistron has announced is has finished its treasury stock purchasing plan spending NT$1.31 billion (US$40.36 million) to buy back 80 million shares with an average price at NT$16.36...

Philips has asked Taiwan- and China-based ODMs/OEMs to lower ex-factory prices for an LED light bulb to US$0.80 in 2016, according to Taiwan-based supply chain makers.

The global average retail price for 27-inch LCD monitors in October stands at US$418, increasing 5% on month, which is the highest growth among models of all sizes. Pricing for 24-inch...

LED market conditions have been fairly challenging for manufacturers in 2015, with notable price declines throughout July to August. However, improving market conditions in September...

Taiwan-based precious metal recycling firm Jin Yeeh Ding (JYD) Enterprise has recently started a private fund raiser and attracted Japan-based mining and smelting firm Mitsui Kinzoku...

Prices for smartphone-use touchscreen controller ICs have been falling as an increase in the number of suppliers has led to more competition in the market, according to industry so...

Advanced Semiconductor Engineering (ASE) has argued that the implied price of Siliconware Precision Industries' (SPIL) new shares to be issued and sold to Foxconn Electronics (Hon...

Intel, in order to promote the latest CPU platform Cherry Trail, will cancel price discounts for Bay Trail in October and as a result, tablet vendors have been keen to procure Bay...

Fingerprint sensor prices have fallen below US$5 recently, and are likely to drop further in 2016, according to industry sources. Prices of fingerprint sensors have come down from...

According to a new report from EnergyTrend, strong demand from major markets such as China, the US, Japan and India ensures that first-tier PV module manufacturers will have fully...

HTC has announced it will buy back 50 million treasury shares, which will account for 6% of the company's outstanding shares, and will complete the process in two months.
Related photos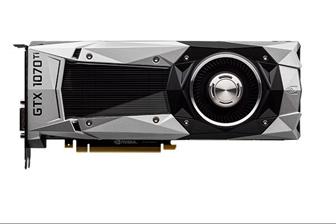 Nvidia GeForce GTX 1070 Ti Founder Edition
Photo: Company, Tuesday 31 October 2017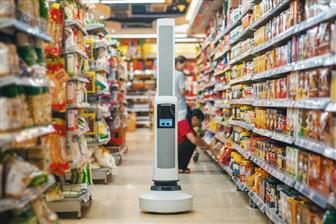 Simbe Robotics's Tally solution
Photo: Company, Tuesday 7 February 2017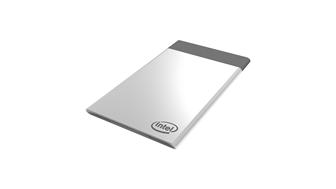 Intel Compute Card
Photo: Company, Tuesday 10 January 2017
Related news around the web