1717 news items tagged price
Industrial PC (IPC) maker Ibase Technology has seen a negative impact due to appreciation of the New Taiwan dollar, key component shortages and hikes in prices (mainly for flash,...

The ASP of DRAM chips is forecast to rise 5% sequentially in the third quarter of 2017, as supply remains tight, according to DRAMeXchange.

The supply of multi-layer ceramic capacitors (MLCC) is expected to stay tight through 2018, according to industry sources. Taiwan-based MLCC suppliers including Yageo and Walsin Technology...

Touch and fingerprint sensor vendor Elan Microelectronics has reported consolidated revenues of NT$606 million (US$) for May 2017, up 17.3% on year and 0.6% sequentially.

DRAM chipmaker Nanya Technology has announced consolidated revenues of NT$4.12 billion (US$136.7 million) for May 2017, down 4.7% on month but up 42.1% from a year ago.

With Bitcoin mining becoming popular recently, demand for AMD-based graphics cards has been picking up and caused shortages in the market. Strong demand also increased demand for...

The Taiwan Photovoltaic Industry Association (TPVIA) has filed a request with Taiwan's Fair Trade Commission (FTC) to investigate weekly reporting of crystalline silicon solar cell...

While global demand for LCD monitors keeps decreasing, Acer expect its LCD monitor shipments to be stable in 2017, with the corresponding average selling price (ASP) to hike as a...

Set-top box (STB) solution provider ALi has repurchased about NT$46.95 million (US$1.56 million) worth, or 3.1 million units, of its common shares from the open market, according...

Touch panel maker TPK Holdings has quoted US$18-22 for 3D Touch solution for use in a new iPhone equipped with OLED panel to be launched later in 2017 and Apple has accepted the quote,...

Polarizer pricing is coming under downward pressure as a result of capacity expansion by makers, according to industry sources. Prices had been stable in 2017 untill the second quarter,...

After several years of low and inconsistent growth rates primarily because of intense pricing pressure, the market for semiconductor sensors and actuators finally caught fire in 2016...

Passive component makers Yageo and Walsin Technology have reported sequential increases in April revenues of 2.2% and 0.5%, respectively.

A rally in mobile DRAM prices will hold back the growth of average per device memory content for smartphones in 2017, according to TrendForce. Average DRAM content in smartphones...

Price competition in Taiwan's mobile telecom service market is expected to ease shortly as the prevailing low rates for unlimited 4G services have significantly cut into the profits...

China-based panel suppliers including China Star Optoelectronics Technology (CSOT), BOE Technology, Everdisplay Optronics and Tianma, have resorted to price competition in order to...

AP Memory Technology has disclosed plans to raise its specialty DRAM (SRAM) prices. The memory design house also expressed optimism about demand for IoT applications that will offset...

Gaming notebook shipments are expected to grow over 20% on year in 2017 from more than four million units shipped a year earlier thanks to price cuts by vendors and rising demand...

China-based smartphone vendors Xiaomi Technology and LeEco reportedly have reduced their orders for parts and components recently as their smartphone sales have been affected by recent...

3S Silicon Tech started trading on Taiwan's emerging stock market on February 21 at an initial price of NT$20 (US$0.65) per share, according to the semiconductor equipment company...

South Korea-based PV maker Hanwha Q Cells won a supply contract for 280W PV modules made of monocrystalline silicon solar cells in the China market by bidding CNY2.6/W, equivalent...

Apple reportedly is planning three new tablets for 2017, a 9.7-inch iPad with a friendly price range, a 10.5-inch iPad, and an upgraded 12.9-inch iPad Pro. The products are still...

Taiwan-based DRAM firm Nanya Technology has set the conversion price of its five-year, US$500 million zero-coupon ECB issue at NT$52.47 (US$1.66) per share.

Asustek Computer for the first time adopted online bidding for requests for quotations (RFQ) for notebooks to be launched in 2017, and China-based OEM BYD has won the first right...

The stock of own-brand solenoid and solenoid valve maker Tai Shing Electronics Components debuted on Taiwan's over-the-counter (OTC) market on December 21 with an initial price of...
Related photos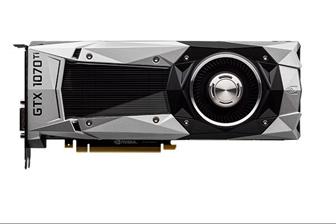 Nvidia GeForce GTX 1070 Ti Founder Edition
Photo: Company, Tuesday 31 October 2017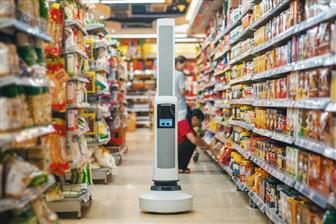 Simbe Robotics's Tally solution
Photo: Company, Tuesday 7 February 2017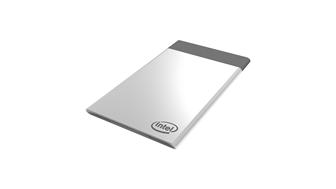 Intel Compute Card
Photo: Company, Tuesday 10 January 2017
Related news around the web