1725 news items tagged price
Anticipating that memory chip prices will be rising this year, memory module makers have started replenishing inventory while also making upward adjustments in their DRAM module quotes,...

Leading smartphone brands Samsung and Huawei are ramping up consumption of their own application processor solutions in their products, causing market share to shift away from top...

China-based OEM Huaqin has reportedly been vying keenly for new notebook orders from Asustek Computer for 2020, facing competitions mainly from Quanta Computer and Pegatron, according...

NAND flash contract prices are forecast to rise by up to 40% in 2020, according to sources at memory chipmakers.

Graphics DRAM contract prices for the first quarter of 2020 are forecast to rise over 5% sequentially, with the price rally outperforming other DRAM products' price increases, according...

Prices of large-size polarizers are expected to continue to come under downward pressure in 2020 due to market uncertainty arising from realignment of LCD panel production capacities...

Qualcomm has launched new Arm-based processors for notebooks. Among the chips, the new Snapdragon 7c series designed for entry-level devices reportedly adopts ASE Technology's system-in-package...

Specialty DRAM and flash memory chipmaker Winbond Electronics is slowing down constructing and equipping its new 12-inch wafer plant in Kaohsiung, southern Taiwan, according to company...

Demand for 5G smartphones is expected to pick up fast next year, with mobile SoC prices for these handsets to stay at high levels at least in the first half of 2020. Tight capacity...

5G mobile SoC unit price will stay above US$100 in the first half of 2020, several times that for 4G solutions, as tight capacity at TSMC's 7nm node is likely to keep production cost...

Average selling prices (ASP) for memory could rise as much as 30% in 2020, driven mainly by strong demand for server and mobile applications, according to industry sources.

The global NAND flash memory industry grew 10% in output value sequentially in the third quarter, when bit shipments registered a nearly 15% increase, according to DRAMeXchange.

SSD prices have been falling fast in China. Consumers may be happy, but vendors are wary of a looming price war that would further undermine their profitability from the SSD...

Taiwan-based DRAM memory maker Nanya Technology saw its September revenues remain above NT$5 billion (US$161.6 million). Revenues for the third quarter of 2019 came to nearly NT$14.8...

With suppliers cutting back production and end-market demand picking up on seasonality, NAND flash contract prices have stopped falling in the third quarter and will rise 10% in the...

The worldwide market for smart home devices is expected to grow 23.5% on year in 2019 to nearly 815 million device shipments, according to the IDC. Worldwide shipments are forecast...

Leading IC backend house ASE Technology Holding will have its fan-out (FO) packaging technology ready in 2020 at the earliest for volume production of mmWave antenna-in-package (AiP)...

Capex spending for memory ICs was the driving factor behind strong increases in industry-wide capex spending over the past two years. Most of those upgrades and expansion plans are...

The global DRAM memory industry dropped 9% in output value sequentially in the second quarter, while the NAND flash sector stayed flat, according to DRAMeXchange.

NAND flash device controller supplier Phison Electronics has reported net profit declined 11.4% sequentially and 36.8% on year to NT$781 million (US$25 million) in the second quarter...

Industrial memory module specialist Innodisk saw its gross margin climb to a record high of 32.3% in the second quarter of 2019, despite revenue drops.

There has been no sign indicating that Korea-based DRAM suppliers are cutting their output, despite recent speculation claiming Samsung Electronics and SK Hynix are doing so, according...

AMD on July 7 began selling its third-generation Ryzen 3000 series processors along with its RDNA-based Radeon RX 5000 series graphics cards codenamed Navi, both adopting Taiwan Semiconductor...

Nokia has announced that TST (Taiwan Star Telecom) has chosen the equipment vendor's end-to-end (E2E) solution to expand the coverage and capacity of its LTE network to support subscriber...

NAND flash contract prices, which fell nearly 20% for the second consecutive quarter in the second quarter, are unlikely to rebound in the third, according to DRAMeXchange.
Related photos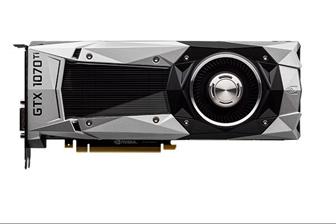 Nvidia GeForce GTX 1070 Ti Founder Edition
Photo: Company, Tuesday 31 October 2017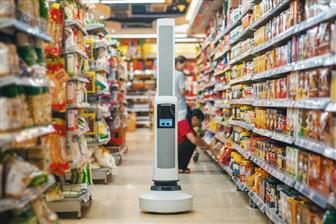 Simbe Robotics's Tally solution
Photo: Company, Tuesday 7 February 2017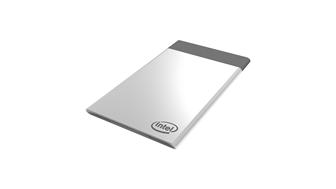 Intel Compute Card
Photo: Company, Tuesday 10 January 2017
Related news around the web