1719 news items tagged price
Toshiba recently suspended NAND flash production at its Japan facilities for a few weeks due to ransomware attacks on its computer network, according to sources at channel distributors...

Average prices for mobile (LPDDR) DRAM products are expected to rise 10-15% sequentially in the fourth quarter of 2017, according to DRAMeXchange. Major suppliers have intentionally...

Asustek Computer has reported consolidated sales of NT$45.11 billion (US$1.48 billion) for September, increasing 19% on month and 1.1% on year thanks to stable notebook, motherboard...

Seeing difficulties in differentiating from competitors, tablet brand vendors have been mainly focusing on cutting their prices to boost sales, which has in turn impacted China-based...

Toshiba announced on September 28 the company had signed a deal to sell its memory-chip business - Toshiba Memory - to a group led by Bain Capital for about JPY2 trillion (US$18 bi...

Since the 2009 semiconductor downturn and strong 2010 recovery year, power transistor sales have been rocked by market volatility, falling in three of the last five years because...

Toshiba has agreed to sell its memory-chip business to KK Pangea, a special purpose acquisition company formed by a Bain Capital Private Equity-led consortium. The decision was made...

Yageo is poised to raise its MLCC prices for the third time since 2017 to reflect the ongoing tight supply. Yageo plans to adjust upward prices for its MLCC chips, mainly prices for...

Optical lens maker Genius Electronic Optical has dismissed allegations that it had leaked of sensitive business information to a market analyst in order to manipulate its stock pri...

Equis Energy (formerly Soleq) has won an open bid for constructing a PV power station in central Taiwan at an unexpectedly low price of NT$2.57 (US$0.085) /kWh for selling generated...

Equis Energy (formerly Soleq), the Taiwan subsidiary of Singapore-based Equis, which is Asia's largest renewable energy developer and investor, has won an open bid for constructing...

The worldwide wearable market was once again graced with positive growth as shipments grew 10.3% on year, reaching 26.3 million during the second quarter of 2017, according to the...

Consumer demand for graphics cards may be undermined by price hikes arising from GDDR memory shortage and first-tier vendors are expected to raise their Nvidia GeForce GTX 1080/1070/1060/1050...

China-based DPVR (previously known as Deepoon) overtook HTC as the top VR headset vendor in China in the second quarter of 2017 with shipments totaling 18,000 units, up 30% sequentially,...

NOR flash and mask ROM chipmaker Macronix International returned to normal trading on the Taiwan Stock Exchange (TSE) on August 28 after completing a capital downsize. The company's...

Taiwan-based Advanced Power Electronics is planning to raise prices of its MOSFET chips in the third quarter to reflect the tight market supply, according to a report by Taiwan's...

In a move to make its VR devices more accessible to the mass market, HTC has announced a US$200 price reduction for its Vive virtual reality (VR) headsets.

Sales in the global DRAM market surged 16.9% sequentially to US$16.51 billion in the second quarter of 2017, when PC DRAM contract prices rose over 10%, according to DRAMeXchange...

August quotes for RAMs used in VGA graphics cards have risen to US$8.50, up by 30.8% from US$6.50 in July. Both RAM industry leaders Samsung Electronics and SK Hynix have allocated...

With Qualcomm lowering prices for its Snapdragon 450 chips to less than US$10.50, MediaTek is under pressure to cut prices for its upcoming Helio P23 series designed for mid-range...

Because of increasing prices for raw materials and strong demand from the electric vehicle and smartphone market segments, lithium batteries for notebooks are expected to see another...

Taiwan-based GlobalWafers has signed a 2-3 year deal with Samsung Electronics under which GlobalWafers will provide Samsung a certain amount of silicon wafers at no fixed purchased...

Notebook brand vendors including Dell and Hewlett-Packard (HP) reportedly will increase their adoption of notebook chassis made of mixed materials in the second half as China has...

Worldwide semiconductor revenues are forecast to total US$401.4 billion in 2017, an increase of 16.8% from 2016, according to Gartner. This will be the first time semiconductor revenues...

As AMOLED displays quickly displace LCDs in smartphones, panel makers are rapidly adding new production capacity accelerating demand for fine metal masks (FMM), a critical production...
Related photos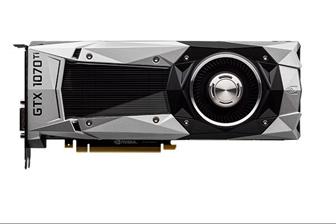 Nvidia GeForce GTX 1070 Ti Founder Edition
Photo: Company, Tuesday 31 October 2017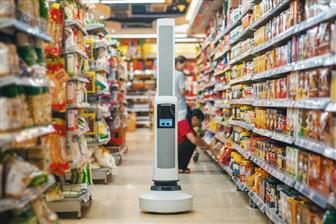 Simbe Robotics's Tally solution
Photo: Company, Tuesday 7 February 2017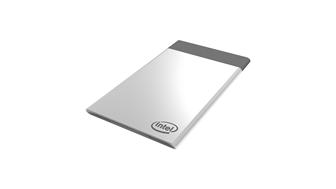 Intel Compute Card
Photo: Company, Tuesday 10 January 2017
Related news around the web