335 news items tagged Ultra HD
LG Display has reached 65% yields for its Ultra HD (4K) OLED TV panels and expects the percentage to increase to over 85% by the end of 2015, according to a report from Korea-based...

Panel pricing is showing declines and is expected to continue trending down throughout mid-June, with most applications declining US$0.50-1, according to DisplaySearch. In the monitor...

Competition in the graphics card market has grown fierce as demand for graphics cards from the gaming market continues to grow. To stay competitive in the market, Gigabyte Technology...

Realtek's TV chips have been adopted by Skyworth in its high dynamic range (HDR) Ultra HD TV series, according to the companies.

Hisense has released new 55- and 65-inch TVs including new Ultra HD (4K) ULED units at the CES Asia exhibition.

Monitor vendors are continuing to tackle curved units sized 27-inch and above with 2560 by 1080 and Ultra HD resolutions as part of their strategy in the first half of 2015, according...

In April 2015, Ultra HD (4K) TV panel shipments from the six major panel makers globally reached 3.1 million units to represent a 16% penetration, up 4.4% on month, according to Wi...

Samsung Electronics believes Ultra HD (4K) Quantum Dot (QD) TVs will have a stronger presence in the TV industry over OLED during 2015 as OLED costs remain high, according to Samsung...

Universal Display has announced that for the first quarter of 2015 its net income of US$1.3 million, or US$0.03 per diluted share, on revenues of US$31.2 million, compared to net...

Panel pricing has been fluctuating in April, with most applications declining. Due to inventory adjustments and the strong US dollar, some brands decided to increase monitor set prices...

LCD driver IC packaging and testing house Chipbond Technology is expected to report a 5-10% sequential increase in consolidated revenues for the second quarter of 2015, buoyed mainly...

The global DRAM market will register sequential growth in the second quarter of 2015, buoyed by the rising penetration rate for Ultra HD TVs and set-top boxes (STBs), as well as demand...

For 2015, AU Optronics (AUO) is pushing five major selling points for its panels to boost product demand. The points are Ultra HD resolution - AUO will upgrade all sizes of its panels...

Ultra HD (4K) TV panels are expected to account for over 30% of 50-inch and above LCD TV panels shipped in 2015, according to sources at both Innolux and AU Optronics (AUO).

Sony is planning to form an alliance, the IP Life Consortium, with 10 companies including Cisco and Germany-based wireless player Rohde & Schwarz (R&S) to boost IP-based Ultra...

Following a 76% share in the global Ultra HD (4K) TV display segment in 2013 to hold the number one spot, Taiwan makers fell behind Korea-based panel makers Samsung Display and LG...

TFT-LCD panel makers AU Optronics (AUO) and Innolux are optimistic about global demand for Ultra HD LCD TVs and expect global shipments in 2015 to reach 23-25 million units.

AU Optronics (AUO) has received orders from five major China handset vendors for Ultra HD (4K) handset panels and expects to mass produce the technology by the end of 2015, according...

Samsung Electronics is holding sales events in Taiwan to promote Ultra HD TVs, with 55-inch units now being sold for just under NT$30,000 (US$1,000), according to local retailers.

AU Optronics (AUO) aims to hold a 30% share in global curved Ultra HD TV panel shipments in 2015, according to Michael Tsai, VP with the company's display business group.

Local retail chains in Taiwan expect 10-20% TV sales revenue growth in 2015 due to sales of Ultra HD TVs.

Average retail pricing for 46- to 48-inch LCD TVs with 3D capability dropped from US$881 in January 2014 to US$561 in January 2015, down 36.2% on year, according to Digitimes Resea...

In a push to make Ultra HD TVs more prevalent in the market, TV vendors are aiming to push lower-priced solutions, which is starting to spur intensified price competition among vendors...

Panasonic is showcasing an Ultra HD Blu-ray Disc player (BDP) prototype at CES 2014 and is the only exhibitor with such a device at the show. Digitimes Research believes Ultra HD...

Japan-, South Korea- and China-based LCD TV vendors are expected to focus marketing on WCG (wide color gamut) Ultra HD models in 2015 and consequently WCG models as a proportion of...
Related photos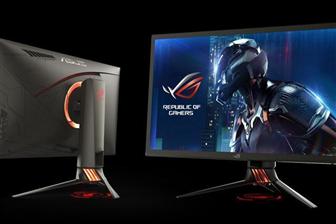 Asustek ROG Swift PG27UQ gaming monitor
Photo: Company, Wednesday 25 July 2018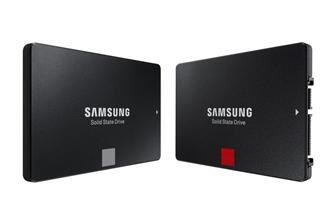 Samsung 860 PRO, 860 EVO SSD
Photo: Company, Friday 26 January 2018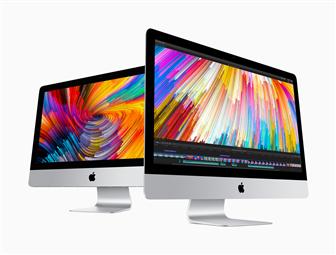 Apple new iMac with Intel Kaby Lake platform
Photo: Company, Monday 12 June 2017
Related news around the web