154 news items tagged Team
Toshiba has announced the development of a flash memory embedded process based on 65nm logic process and a single-poly non-volatile memory (NVM) process based on 130nm logic and analog...

United Microelectronics (UMC) has announced that it is collaborating with ARM to tape out a process qualification vehicle (PQV) test chip on the foundry's 14nm FinFET technology to...

Taiwan-based InnoDisk, which develops and manufactures industrial-class storage products, has disclosed the company is partnering with NAND flash chip vendor Toshiba and Super Micro...

Qualcomm has followed in the footsteps of Intel, teaming up with China-based IC design houses to promote its entry-level and cost-effective platforms in the China market.

As one of the top vendors in the desktop motherboard industry, Gigabyte Technology has grown its business to reach shipments of around 20 million motherboards per year, most of which...

Advanced Semiconductor Engineering (ASE) and TDK have announced that the companies will enter into an agreement to establish a joint venture company to manufacture IC embedded substrates...

Altera and TSMC have produced an UBM-free (under-bump metallization-free) WLCSP (wafer-level chip scale package) technology for Altera's MAX 10 FPGA products, according to the comp...

Globalfoundries has announced a partnership with IMEC for joint research on future radio architectures and designs for highly-integrated mobile devices and IoT applications.

SK Hynix and Toshiba have announced they have struck a deal to jointly develop nanoimprint lithography (NIL), a candidate for the next-generation lithography technology.

HTC has made an entrance into the eSports arena sponsoring three teams: Cloud 9, Team Liquid and Team SoloMid (TSM).

A Taiwan team has announced SEMI-recognized international standards of performance measurement for dye-sensitized solar cells and organic solar cells, coded SEMI PV57-1214.

Enterprise software and service provider SAP is looking to sign a number of strategic alliance agreements with Taiwan-based cloud data centers in 2005, driven by growing demand for...

Micron Technology has partnered with Winbond Electronics to jointly develop serial NOR flash memory for automotive and Internet of Things (IoT) applications, according to the US memory...

France-based Soitec and SK Innovation of Korea have signed an agreement to establish an alliance focused on accelerating innovation in the area of semiconductor materials for information...

Indium Corporation celebrated the grand opening of its newest tech hub and the expansion of its technical support team in Penang, Malaysia, with customers and officials on Monday,...

Taiwan-based flash chip supplier Eon Silicon Solution reportedly will team up with China Sigma to form a NAND flash joint venture in China, according to industry sources.

The Samsung Electronics and Globalfoundries team reportedly has landed orders for its 14nm FinFET process from Qualcomm and Apple, with related foundry services to begin in early...

2014 COMPUTEX Taipei, i.e., Taipei International Information Technology Show, Asia's largest and the world's second largest B2B professional computer expo, will take place in Taipei...

Notebook brand vendors will start their request for quotation (RFQ) processes for notebook orders for 2015 in June and ODMs are already preparing for the event, according to sources...

NXP Semiconductors N.V. announced the appointment of Li Zheng as Senior Vice President Sales & Marketing, Greater China and Country Manager for China. Zheng, who will be based...

Toshiba, the world's second-largest maker of NAND flash memory behind Samsung Electronics, will work with fab-tool maker Canon to develop 15nm NAND chips with volume production slated...

Nuvoton Technology, a specialist in embedded controllers for the PC market, has incorporated Movea's SmartMotion technology into its NPCF204U stand-alone sensor hub family and the...

Qualcomm reportedly hopes Samsung Electronics and Globalfoundries can form an alliance, as the fabless IC vendor seeks to reduce its reliance on Taiwan Semiconductor Manufacturing...

Rumors have been circulated in the IC industry claiming that Globalfoundries and Samsung Electronics will team up to vie for A9-series chip orders from Apple. Under the reported tie-up,...

Taiwan-based Richtek Technology has signed a cooperation agreement with Dialog Semiconductor for the development of power management ICs targeting the tablet and smartphone chipset...
Related photos

MSI LA Dodgers version all-in-one PC
Photo: Company, Wednesday 17 March 2010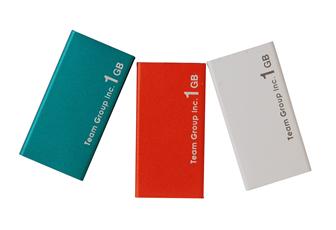 Team Rainbow-series USB drives
Photo: Company, Tuesday 3 June 2008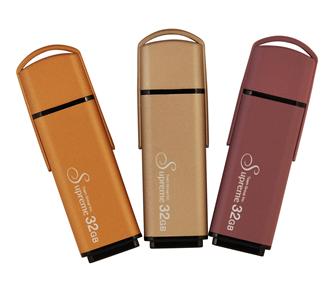 Team Supreme-series USB drives
Photo: Company, Tuesday 3 June 2008
Related news around the web