143 news items tagged Team
Taiwan's IPC maker Nexom International has teamed up with business management solutions provider SAP Taiwan to create a smart manufacturing alliance to converge IT and OT technologies...

Taiwan's Ministry of Science and Technology has teamed up with Nvidia to develop autonomous driving technology, with science minister Chen Liang-gee urging local firms, startups and...

Memory module firms Adata Technology and Team Group have both reported sequential increases in March consolidated revenues of about 11% and 28%, respectively.

After years of operation in the PC market, Micro-Star International (MSI) has advanced to the next phase with the company's founders passing on management to a team of professional...

E Ink Holding (EIH) will team up with its hardware and software partners to tap into the global medical display industry after achieving significant results from promoting its e-paper...

Taiwan-based memory module maker Team Group will be aggressively expanding sales of its high-margin gaming and industrial products to enhance further its profitability in 2019, according...

Taiwan-based Spirox, which distributes packaging and testing equipment, has signed a new contract with Japan's ShibaSoku under which Spirox will sell ShibaSoku's semiconductor test...

Qualcomm, Universal Scientific Industrial (Shanghai) and Asustek Computer have announced jointly the commercial launch of new Asustek smartphones that utilize Qualcomm's cellular...

A PCBECI equipment networking pilot team, organized by Taiwan Printed Circuit Association (TPCA), has kicked off operation seeking to boost network connectivity of Taiwan-made PCB...

Micron Technology has announced its automotive-grade LPDDR4X memory devices are being adopted for Qualcomm's third-generation Snapdragon automotive cockpit compute systems. The companies...

Dai Nippon Printing (DNP) has announced it is teaming up with Winbond Electronics to develop eSIM and other secure elements for IoT devices.

Qualcomm has been expanding its local R&D team in Taiwan to bring the company closer to its Taiwan-based partners such as TSMC for the development of 5G mobile chips, according...

Tsinghua Unigroup has signed a strategic alliance with memory module firm Shenzhen Longsys Electronics in a move to accelerate its ambition in the NAND flash sector.

Jorjin Technologies, as a member of the TW 5G Alliance - CHT pilot team, will participate in NGMN IC&E 2018 Vancouver this year, to share our results and advances in smart glass...

Himax Technologies and Kneron, an artificial intelligence (AI) startup company, have jointly announced a collaboration to accelerate the development and commercialization of a high...

Memory module maker Team Group expects to start trading its shares on the main board of the Taiwan Stock Exchange (TWSE) as early as the end of 2018.

Taiwan-based memory module maker Team Group has applied to be listed on the Taiwan Stock Exchange (TWSE).

A team of Taiwan researchers and an IC design house have jointly unveiled a deep-learning image-recognition AI chip whose production cost could be as low as only US$1.

The rampant development of the global gaming industry has significantly driven the shipment growth and spec upgrades of gaming devices, but it is brand value that will determine who...

HTC has signed a MoU agreement with China Mobile to join forces on a 5G program in China, according to a company announcement.

Memory module maker Team Group expects to list on the mainboard of the Taiwan Stock Exchange (TWSE) as early as the end of 2018.

Terminal connector makers Chialin Precision Industrial and CY Precision have signed a pact to co-develop automotive components and devices for the China market.

Texas Instruments (TI) and member firms of a new generation driver platform R&D alliance set up in Taiwan three years ago have jointly developed a spate of automotive electronics...

MediaTek has announced it is teaming up with Microsoft to deliver the first ever Azure Sphere chip, the MT3620, which will drive IoT innovation with built-in security and connectiv...

Networking device maker Alpha Networks will be working with EMS service provider Qisda in the IoT and 5G markets, said Alpha chairman John Lee at a March 22 investors meeting. The...
Related photos

MSI LA Dodgers version all-in-one PC
Photo: Company, Wednesday 17 March 2010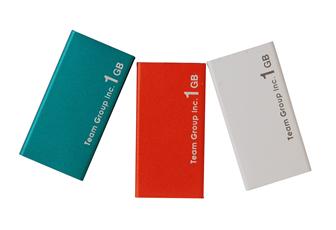 Team Rainbow-series USB drives
Photo: Company, Tuesday 3 June 2008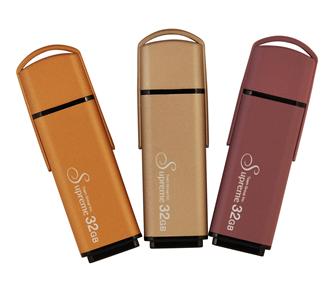 Team Supreme-series USB drives
Photo: Company, Tuesday 3 June 2008
Related news around the web