Computex 2010: Winchip Calligraphy-series high-capacity memory kits
Photo: Company
Friday 4 June 2010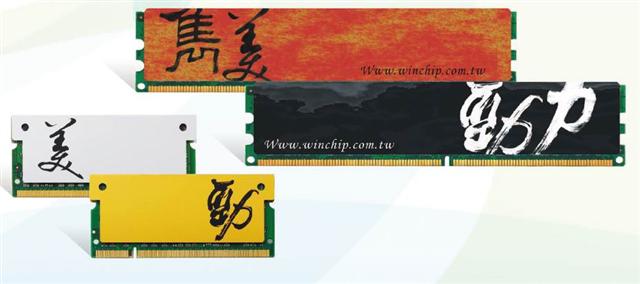 Winchip Technologies has debuted its new DRAM modules, which include high-capacity DDR2 and DDR3 products, low-voltage DDR3 modules and overclocking DDR3 series, at Computex 2010 (June 1-5).
Winchip said it is now extending its Calligraphy-series high-capacity memory kit up to 24GB (4GBx6pcs) of DDR3 1333MHz LO-DIMM and 8GB (4GBx2pcs) dual-channel kit of DDR3 1600MHz for SO-DIMM to fulfill increasing demand for high-density solutions. The series targets research centers, design studios and other data-intensive users.
It is also showcasing an eco-friendly series that operates on DDR3 standard 1.35V supply voltage, which is designed for the Intel P55 platforms. In addition, Winchip's Robust-series modules overclocked to 2133MHz will be highlighted at the Computex booth (Nangang Hall, I0501).