OSD transflective 3.5-inch QVGA TFT-LCD
Photo: Company
Wednesday 24 March 2010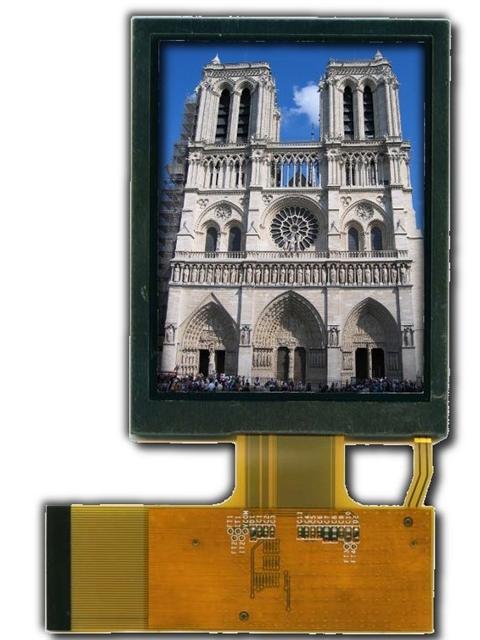 OSD Displays' OSD035T0576-19TS is a transflective (6% reflectance) 3.5-inch QVGA (320xRGBx240) TFT-LCD display module with integrated 4-wire resistive touchscreen. The module has an overall size of 64.0 x 85.0 x 4.13 mm. The active area is 53.64 x 71.52 mm.
In addition to the module's low power transflective operating mode the module includes a LED backlight for low light operation. The LED backlight assembly consists of six serial white LEDs and is designed for a minimum service life of 20k hours. Initial brightness is typically 125 cd/m2. The typical power requirement for the white LED backlight is less than 500mw, the company said.
The display module is fully RoHS compliant. It supports an ambient operating temperature range of -20C to +70C and a storage temperature range of -30C to +80C, the company said.