Nokia 7900 Crystal Prism handset
Photo: Company
Thursday 24 January 2008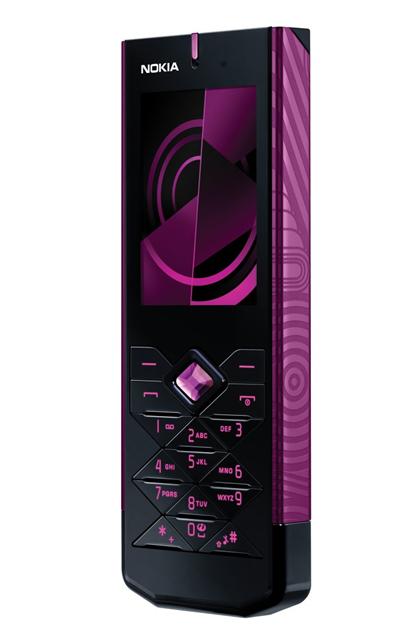 Nokia recently unveiled its latest addition to its Prism Collection, the Nokia 7900 Crystal Prism, aimed at design-conscious consumers.
The Nokia 7900 Crystal Prism features an OLED display, a 2-megapixel camera, 3G technology, 1GB of internal memory and a music player with matching headset. The user can also personalize the color of the light in the keymat choosing from 49 different colors.
The Nokia 7900 Crystal Prism will be available in the first quarter of 2008 with an estimated retail price of 375 euros, before taxes and subsidies.