SanDisk introduces new 'shaking' MP3 player
Photo: SanDisk
Wednesday 18 July 2007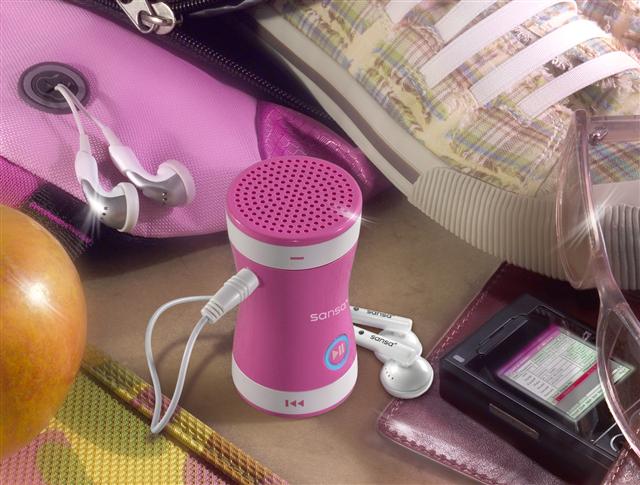 SanDisk recently introduced a new series of MP3 players, the Sansa Shaker, in 512MB and 1GB memory densities.
This cute MP3 player comes with a special design that enables consumers to change songs by 'shaking' the device.
The Sansa Shaker in 512MB version is priced at US$39.99. For detailed product specifications, please refer to the company's website.