Micron Technology, a supplier of DRAM and NAND flash memory, is eyeing a bigger share of its industry's profits.
Micron will be striving to capture a larger share of the overall industry's profit pool rather than growth in its share of industry production volume, according to company executive VP and chief business officer Sumit Sadana.
Micron will continue to deliver industry-leading technology, while improving its product mix and cost structure, Sadana indicated.
Micron announced recently its industry-leading 1-alpha DRAM and 176-layer NAND nodes are in volume production. Technology transitions remain critical in fueling its bit growth, Sadana said.
Micron has also started the sampling of its new-generation DDR5 memory for validation to hyperscalers, large server companies, and PC OEMs, Sadana disclosed. In addition, Micron is beefing up its automotive offerings by introducing new UFS 3.1 managed NAND products for automotive applications.
Sadana expressed optimism about the memory market demand through 2022. Micron will scale up output to comply with the goal of growing its share of industry profits, while maintaining its stable bit share, Sadana said.
Micron disclosed that the company ended its fiscal second-quarter 2021 with total cash of US$8.6 billion and total liquidity of approximately US$11.1 billion. "We expect free cash flow to continue to improve in the second half of the fiscal year, driven by continued revenue growth, higher margins and lower capital spending," the company said when announcing its financial results for the most recent quarter.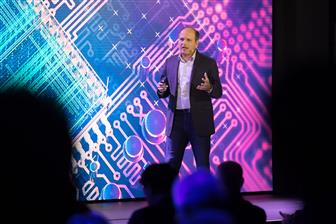 Micron executive VP and chief business officer Sumit Sadana
Photo: Company