Foxconn Technology Group (Hon Hai Precision Industry) is planning to modify 20 of its existing plants to become lighthouse factories in 2021 and will use these new facilities to promote development of industrial IoT (IIoT) and smart manufacturing applications.
Since 2020 Foxconn has modified a total of 10 lighthouse factories and upgraded them with automated production lines, digital transformation and intellectual technologies to improve production capability and management.
Foxconn's plant in Shenzhen, China has been certified by World Economic Forum (WEF) as a lighthouse factory, and Foxconn's plant in Chengdu, China also received the same certification from WEF on March 15.
Foxconn chairman Young-way Liu also pointed out that Foxconn has established a system to incubate lighthouse factories and said that digital transformation will be necessary to stay competitive in the industry.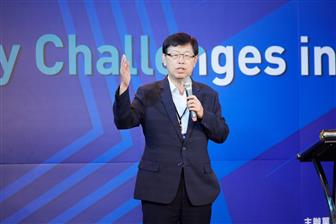 Foxconn chairman Young-way Liu
Photo: Digitimes file photo