685 news items tagged IoT
The annual LiveWorx 2018 digital transformation conference was held in Boston from June 17-20, highlighting innovative and disruptive technologies, including IoT, AR/VR, machine learning,...

Wistron has been actively diversifying business operation through stepping into electric vehicles (EV), medical care and Internet of Things (IoT), according to company chairman Simon...

Taiwan IPC maker Adlink Technology will move to carry out private placements of new common shares or convertible corporate bonds, aiming to bring in strategic investment partners,...

Newly developed small- and medium-size display solutions showcased at the recently concluded Computex 2018 indicate that flat panel makers are still keen on the development of related...

Driven by the colossal Internet of Things (IoT) opportunity, wireless technologies - including wireless local area network (WLAN), Bluetooth, cellular and low-power wireless - will...

Aaeon has agreed to a stock exchange with Ibase. Aaeon's board of directors met on June 11 to agree the measure, which is expected to be completed on September 29.

Consumers in Taiwan are probably quite familiar with the logo featuring the black characters "Yale" on a yellow background but they may not know the company behind the classic Yale...

Named one of the eight innovative enterprises and IC unicorns at IC Market China 2018 held in mid-April in Nanjing, the Shanghai-based Montage Technology Group, dedicated to providing...

The Shuangliu District of Chengdu, the capital city of Sichuan Province, is actively developing tech innovations and new economy, seeking to nurture 1-2 startup unicorns and over...

DRAM and flash memory maker Winbond Electronics will start constructing a new fab in Kaohsiung, southern Taiwan in September followed by equipment move-in slated for 2020.

Taiwan-based ODM Pegatron will speed up deployments in emerging sectors such as AIoT (artificial intelligence IoT), AI, AR/VR and machine learning to brace for the advent of the AOE...

In view of the growing development of cloud-based industries and edge intelligence (EI), a total of 16 Taiwan firms including AOpen, YPCloud, TENLife and Digitimes have jointly set...

While IoT (Internet of Things) technology has been developed for years, development of AI (artificial intelligence) technology, which took off in 2017, has been quickly integrated...

Business opportunities generated by smart manufacturing in Greater China will be more tremendous than in the US and Europe, as almost all the products requiring the use of electricity...

Digitimes Research estimates the number of 5G users will reach 1.14 billion by 2025 to account for 13.4% of all mobile service subscribers.

Samsung NEXT, a multifaceted innovation group within Samsung Electronics, is actively seeking investment targets in the fields of AI, IoT, AR/VR, blockchain, smart healthcare data...

IC testing service provider King Yuan Electronics (KYEC) saw its May revenues climb to an 8-month high of NT$1.71 billion (US$57.6 million), while fellow company Sigurd Microelectronics...

Computex 2018, as a benchmark for global B2B professional technology exhibition, highlights six themes - artificial intelligence (AI), 5G communication, blockchain, Internet of Things...

In recent years, governments and businesses alike have been keen on the development of 5G. However, most operators around the world only just kicked off their 4G services in 2012...

IBASE Technolog, a world leading manufacturer of industrial motherboards and embedded systems, has announced the IB818 3.5-inch SBC that can be powered by the Intel Atom QC x7-E3950,...

iST, the market leader in electronics verification and analysis service, has made a great step forward on the cooperation with Dekra, the world leading expert organization in safety...

HTC will continue to commit investments in new cutting-edge technologies, including virtual reality (VR), augmented reality (AR), artificial intelligence (AI), IoT and 5G, according...

As a leading network equipment and solutions provider in Taiwan, Alpha Networks will be focusing on mobile communications and cloud RAN (radio access network) at the core of its operations...

Arm China will be dedicated to developing products exclusively for the China market, and plans for an IPO on the local stock exchange, according to Rene Haas, president of Arm's IP...

Computex has added two new themes to the 2018 edition in response to some of the hottest trends in the tech industry: 5G and blockchain - along with the mainstays that have been featured...
Related photos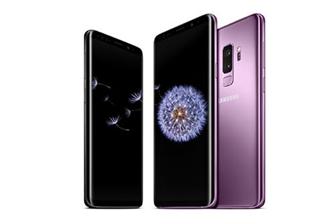 Samsung Galaxy S9, S9+
Photo: Company, Friday 2 March 2018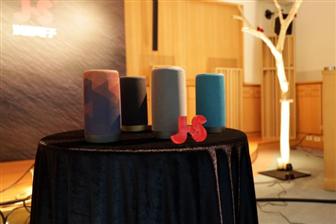 Jazz Hipster smart speaker
Photo: Company, Friday 1 September 2017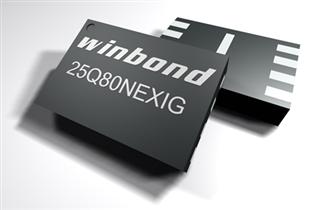 Winbond NOR flash for IoT
Photo: Company, Thursday 29 June 2017
Related news around the web