282 news items tagged management
BenQ ESCO is showcasing an IoT-based smart energy management system at 2018 Taipei 101 Smart Trend taking place October 16-19.

Taipei's Education Department has adopted a cloud computing-based smart platform to manage power use at 299 city-run schools.

Taiwan-based Spirox, which distributes and sells packaging and testing equipment, has reshuffled its top management in a move to expand its presence in China.

The Taiwan government-sponsored Industrial Technology Research Institute (ITRI) has announced to establish an office for developing technologies and solutions for power grid management...

Many tech startups are actively applying newly emerging technologies to carry out smart wealth management services amid the ever-expanding financial investment portfolios. Among them,...

While preparing to launch 5G-enabled smartphones in the first half of 2019, most major handset vendors are reportedly seeking new thermal management solutions in response to heat...

Inventec has taken legal actions against three senior ex-employees that joined Compal Electronics in 2017, accusing them of violating non-disclosure agreements.

Pure-play foundry Powerchip Technology has disclosed plans to construct two new 12-inch wafer fabs in Taiwan with total investment estimated at NT$278 billion (US$9.05 billion).

Along with the development of data centers, automotive electronics and industrial automation, power consumption has become an issue as crucial as gasoline consumption, prompting power...

Foxconn Electronics reportedly plans to scale down its original project to build an advanced 10.5G LCD fab in Wisconsin and instead will set up a 6G line there, according to industry...

Taiwan-based MCU supplier Nuvoton Technology has reported net profits of NT$261 million (US$8.53 million) on revenues of NT$2.68 billion for the second quarter of 2018. Both results...

Wistron Medical Technology has cooperated with Kaohsiung Municipal Siaogang Hospital (KMSH) in southern Taiwan to establish a smart hemodialysis management system by combing the former's...

Semiconductor Manufacturing International (SMIC) held a ceremony recently to mark the start of equipment move-in at the new facilities of its 8-inch wafer plant in Tianjin, China,...

MediaTek has completed validation (interoperability tests) of NarrowBand IoT connectivity (NB-IoT) with SoftBank to set the stage for future commercial NB-IoT applications within...

IBM has announced its Domino 10 software in Taiwan, integrated with IBM's Watson cognitive services and cloud computing technologies, and supporting common office tools including...

Pure-play foundries United Microelectronics (UMC) and Vanguard International Semiconductor (VIS) both saw their second-quarter revenues hit their highest-ever quarterly levels.

Lite-On Semiconductor, a maker of discrete and analog IC components, has enjoyed robust diode demand for industrial control and server applications which will buoy the company's sales...

Following his resignation as president of Acer Taiwan on July 1, Dave Lin will primarily focus on the operation of Weblink - Acer's distribution affiliate where he serves as presid...

Taiwan-based PC peripheral maker Syncmold has announced financial results for 2017 with consolidated revenues slipping 2.93% on year to reach NT$8.87 billion (US$289.34 million) and...

In an effort to better serve both the supply and demand sides involved in health examination, Taiwan-based Medicrowd Smarthealth has recently set up a medical service platform to...

EMS provider Qisda has seen its in-house-developed smart vehicle management system adopted by the largest Taiwan-based electric bus maker RAC Electric Vehicle, with the open platform-based...

Morris Chang said at TSMC's annual shareholders meeting on June 5 that he believes the dual leadership of Mark Liu and CC Wei will create another "miraculous" growth for the pure-play...

Server management SoC solution specialist Aspeed Technology has unveiled the world's first six-lens spherical image SoC solution, designed exclusively for 360-degree image processing,...

IT product and consumer electronics channel distributor Synnex Technology International has disclosed it will form a strategic alliance with Simble Solutions to promote IoT (Internet...

Murata Manufacturing, Pegatron and Inventec have dismissed recent reports from Taiwan about deals they had allegedly struck over stable MLCC supply amid serious shortages of the passive...
Related photos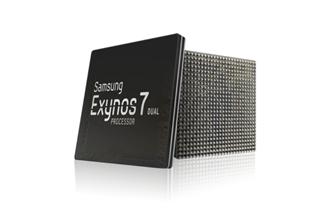 Samsung 14nm chips for wearables
Photo: Company, Tuesday 18 October 2016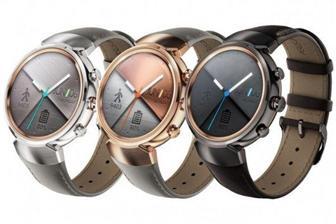 Asustek ZenWatch 3 smartwatch
Photo: Company, Tuesday 13 September 2016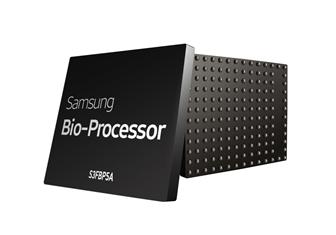 Samsung Bio-Processor
Photo: Company, Tuesday 5 January 2016
Related news around the web