Demand for TSMC's 7nm foundry services has been strong, with lead time for the node extending to about six months. The tight supply is expected to last throughout 2020, and Intel reportedly might also come knock on the door for TSMC's 7nm supply. In China, SMIC has started volume production of chips using its 14nm FinFET process at a fab in Shanghai. In Taiwan, an auction for 5G spectrums has completed, with winners paying exorbitant prices. Meanwhile, Digitimes Research's latest special report on the global server industry shows that worldwide server shipments will resume growth in 2020.
TSMC 7nm lead time remains extended, with Intel reportedly looking to place orders: TSMC 7nm process lead time remains at about six months, with tight supply expected to last through 2020, or even worsened in the second half of the year if speculation about Intel possibly seeking to place orders for the Taiwanese foundry's advanced processes materializes, according to industry sources.
SMIC scaling up 14nm chip output: Semiconductor Manufacturing International (SMIC) has kicked off volume production of chips built using 14nm FinFET process technology at its manufacturing site in Shanghai since the third quarter of 2019, according to the China-based pure-play foundry.
Taiwan completes 5G spectrum auction: Taiwan's auction of 5G spectrums came to an end on January 16 after 261 rounds of bidding with total bids reaching NT$138.08 billion (US$4.604 billion), according to an announcement of National Communications Commission (NCC).
Global server shipments to grow 6.6% in 2020, says Digitimes Research special report: Global server shipments, having declined moderately by 1.4% in 2019, will return growth in 2020, thanks to significant demand from the datacenter sector, according to Digitimes Research's latest special report on the server industry.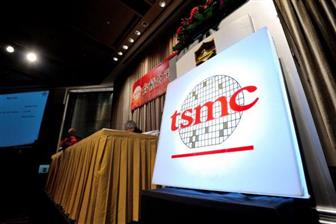 TSMC 7nm foundry supply remains tight
Photo: Digitimes file photo