Highlights of the day: ASE reportedly enters Apple 5G supply chain
DIGITIMES staff
Taiwan's backend service provider ASE reportedly will be packaging mmWave 5G antenna modules for Apple's products to be launched this year. The iPad is said to be in Apple's 5G product roadmap this year, apart from the iPhone. Apple may not be introducing foldable devices anytime soon, but hinge makers are keen to prepare themselves for foldable devices that other vendors will launch this year. In China, specialty foundry house Huahong Group has repoted sales growth for 2019, and is ready to expand capacity to meet local demand.
ASE reportedly enters supply chain for mmWave 5G iPads, iPhones: Taiwan's backend leader Advanced Semiconductor Engineering (ASE) has reportedly broken into the supply chain for Apple's mmWave 5G iPhones and 5G iPads with its substrate-based FC_AiP (flip chip antenna-in-package) technology.
Hinge makers budget higher capex for 2020: Taiwan-based hinge makers including Shin Zu Shing (SZS) and Jarllytec both will spend more to expand their production capacities this year, according to the companies.
Huahong sees specialty foundry biz expand: Huahong Group, which has 8- and 12-inch wafer fabs, has posted revenues of over CNY11 billion (US$1.6 billion) from its specialty foundry business in 2019, up 1.6% on year. The China-based vendor continues to expand and enhance its specialty node offerings to satisfy local demand.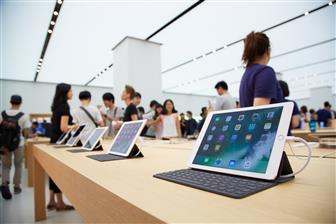 Apple reportedly is looking to launch 5G iPads
Photo: Digitimes file photo