While ToF (time of flight) 3D sensing technology is mostly used in rear cameras of smartphones and facial recognition currently, it has potential of being used in autonomous driving, smart retail and smart manufacturing, according to technical marketing manager Jerry Chang at Imaging Division under STMicroelectronics.
As Apple will reportedly adopt ToF for rear cameras of new iPhone models to be launched in 2020, the adoption of the technology in smartphones is increasing.
Since ToF features long-range and wide-angle 3D sensing, the technology can be used in digital signage, detection of cars at public parking facilities, monitoring of crop growth in smart agriculture, Chang said. For smart manufacturing in particular, ToF can be used to detect short supply of components or materials in manufacturing process and in AGV (automated guided vehicle)/AMR (autonomous mobile robotic arm) combination, Chang indicated.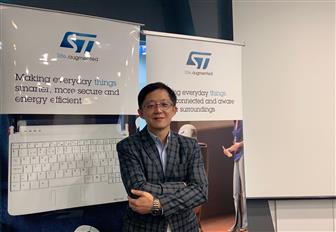 Technical marketing manager of STMicroelectronics' Imaging Division, Jerry Chang
Photo: Chloe Liao, Digitimes, December 2019