In a media career spanning nearly three decades, Tally Liu served as senior vice president of Knight Ridder, in charge of finances, operations, internal audit and new technologies at the second-largest newspaper company in the United States. Liu took part in Knight Ridder's investment deals and gained extensive experience in Internet business investments. Liu, now an angel investor, is a certified public accountant (CPA). He was also chairman and CEO at Newegg, a well-known online retailer of computer hardware and consumer electronics, giving him plenty of e-commerce know-how.
Six things to do before starting a business
To people looking to start a high-tech venture, Liu advises from the perspective of business operation that technology is only one of the ingredients to startup success. There are many other things to take care of. According to Liu, 50% of startups invested by venture capital funds don't last beyond five years and only 10% get to IPO. Many startups fail because their business models don't work or they lack administrative support or customer service systems. In view of this, Liu draws from his past experience and offers six pointers to those who are set to embark on an entrepreneur career.
1. Not just the technology, you should also get to know the business side of operating a company even if you are running a high-tech startup.
2. Know your competitors well. Your competitors will keep launching new business models and new strategies and you will have to do the same. Especially with innovative e-commerce models emerging rapidly, it's imperative that you always stay on top of the latest development.
3. Know your customers well. Customer preferences change, especially when your competitor's strategy changes. Take the automobile market for example. Lexus reshaped customer service for the automotive industry after it entered the American market: 24-hour service was no longer just for VIP customers. Its rivals had no choice but to follow suit. Kia Motors also led the industry to offer 10-year 100,000 mile warranty. Furthermore, consumer preferences are diverging, said Liu. Either shopping centers featuring bargain deals or specialty stores targeting high-end consumers are packed with customers. Other businesses with no differentiating features are going nowhere fast.
4. You need a great leader. A great leader is an all-rounder. There may be only 3,000 to 4,000 individuals that are CEO material in the US. More importantly, a great leader must be able to create vision. For example, Amazon founder and CEO Jeff Bezos is a CEO capable of leading disruptive innovation.
Liu also pointed out that every business has to do strategy planning. From an outsider's point of view, ask your management team what is being innovated and where the competitors are. When the current business model cannot carry you forward, you need to figure out a new direction.
5. You need a team. If you look to start a high-tech business, you especially need a management team. It's unlikely that one person can have all the expertise in management, human resources, finances and production. You need in-house professionals to head each of these important departments, rather than passing the responsibilities to some third-party companies. Moreover, hire professional executives to oversee your company's operation and show respect for their professionalism. Do not put family members at key positions. The best example of a failed family-operated business would be Wang Laboratories.
6. Follow laws and regulations, especially in the US. Learn from ZTE's case. As American government rules and regulations are constantly changing, it's critical for Taiwan businesses to have specialists keeping an eye on these changes. There has been news about companies being busted for tax evasion and getting delisted after IPO.
An entrepreneur must have worldview, financial knowledge and English proficiency
Leading six SVT Angel startup teams, Liu thinks although many young entrepreneurs in Taiwan have PhD degrees, their education did not provide them practical work experience and they need to further strengthen their capabilities to be able to compete at the global level.
He suggests that entrepreneurs develop a worldview. Take the TradingValley team Liu is counselling for example. TradingValley develops an online trading platform so Liu advised them to become a Registered Investment Advisor (RIA) in the United States, with which they can provide services around the world.
Furthermore, entrepreneurs should familiarize themselves with basic financial knowledge with respect to IPO so that they can communicate with venture capitalists without problems when they make a pitch to get funding. Also, they need to work on their English proficiency. If a CEO has trouble getting his point across, he won't be able to get people to invest in his business venture. All three entrepreneur qualities are essential to startup success. You may not be able to triumph even if you have all three but you'll definitely flounder if you lack any one of them.
With the Taiwan government actively driving a burgeoning startup scene, Liu thinks Taiwan-based firms still enjoy great advantages as suppliers to leading American brands, for example, making components for iPhone or batteries for Tesla. In terms of OEM opportunities, although India has grabbed most of the software outsourcing work, there are other outsourcing opportunities such as product R&D and customer service for Taiwan. Last but not least, Taiwan-based businesses should try to capture Internet opportunities as e-commerce remains an area where players compete for market dominance and it's not bound by borders.
A high-tech startup team has to realize that failure is inevitable regardless of the field of choice. Liu spoke frankly that almost all high-tech teams failed at one time or another. Full-blown success will unlikely come without at least 15 years of hard work. Experienced mentors help you learn the ropes faster but this can only work on the basis of mutual trust.
(Editor's note: This is part of a series of interviews focusing on the problems and opportunities that Taiwan-based startups face. The interviewees are venture capitalists and angel investors from Silicon Valley and Taiwan.)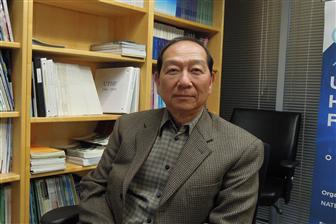 Tally Liu, former senior vice president at Knight Ridder and currently an angel investor
Photo: Joseph Tsai, Digitimes, May 2018