Hynix Semiconductor has introduced its 4-gigabits (4Gb) mobile DDR SDRAM supported on Intel's Moorestown platform for mobile Internet devices (MIDs), with mass production slated for the third quarter of 2009.
The new Hynix 4Gb mobile DRAM boasts maximum operating speed of 400 megabits per second (Mbps), processing up to 1.6-gigabytes (1.6GB) of data per second with a 32-bit I/O. It complies with the JEDEC standards, and is meant for next-generation mobile applications such as MIDs, netbooks and smartphones requiring sufficient density and speed memory, and featuring low power consumption, according to the company.
Hynix' 4Gb mobile DRAM devices are offered in small-form-factor packages such as multi-chip package (MCP) and package-on-package (POP), said the company.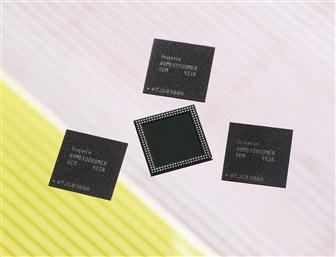 Hynix 4Gb mobile DRAM for MIDs
Photo: Company