Lenovo has announced the IdeaPad S12 netbook, featuring a 12.1-inch screen, full-size keyboard and new graphics options with the Nvidia Ion platform.
The IdeaPad S12 netbook is able to run up to six hours continuously, comes with Wi-Fi connectivity, and is ready for 3G via an ExpressCard slot, highlighted Lenovo.
The IdeaPad S12 offers hard drive storage up to 160GB and memory up to 1GB.
With Nvidia's Ion platform, users will be able to enjoy 1080p high definition video with smooth playback, Lenovo said.
The IdeaPad S12 will be available in June. Pricing starts at US$449. Models with Nvidia Ion graphics will be available later in summer 2009.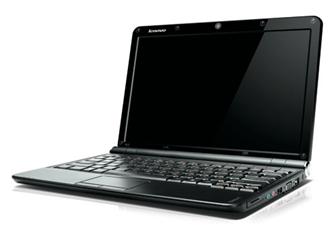 Lenovo IdeaPad S12 netbook
Photo: Company