Taiwan's National Cheng Kung University has developed an eco-friendly battery using sodium ion electrolyte as the source. The battery's non-corrosive, non-toxic and non-explosive...

Naura Technology (formerly Beijing Sevenstar Electronics) has started shipping ion etch equipment for the manufacture of 14nm chips to chipmakers, while Advanced Micro-Fabrication...

TSMC has spent a total of NT$6.95 billion (US$220.9 million) on manufacturing equipment from five suppliers, according to filings issued with the Taiwan Stock Exchange (TSE).

As automotive manufacturers continue efforts to produce more vehicles with electric drivetrains, the amount of vehicles using lithium ion (Li-ion) batteries for onboard energy storage...

Applied Materials has announced the Applied Varian VIISta 900 3D system, a medium-current ion implantation tool developed for manufacturing FinFET and 3D NAND designs at sub-2Xnm...

Feedback Technology, which distributes equipment and parts for semiconductor and optoelectronics industries, expects demand for its ion implantation materials to rebound in the fourth...

Sony Mobile Communications on May 8 unveiled Xperia ion LT28i, its latest smartphone model, for launch in the Taiwan market in late May exclusively through Taiwan Mobile's (TWM) contract-bundled...

Nvidia has introduced the next-generation Ion graphics processor, which it claims will offer 10 times the graphics performance of standard netbooks and enable up to 10 hours of battery...

Asustek Computer will launch an Nvidia Ion 2-powered Eee PC in April 2010 and a lineup of netbooks through the year.

Asustek computer plans to launch a 20-inch Nvidia Ion 2 platform-based all-in-one PC (Eee Top ET2010PNT) in the near future, according to sources at PC players. The Eee Top ET2010PNT...

Nvidia has reportedly landed orders for Ion 2-based chips designed to support Intel's upcoming (Pineview) Atom N450, N470, D510 or D410 CPUs and related (Tiger Point) chipsets from...

Netbooks with 10- to 12-inch displays are expected to become the mainstream in the segment in 2010 as market demand for larger-size netbooks is rising, according to industry source...

Asustek Computer has launched Ion-based netbooks, nettops and all-in-one PCs including the Eee Box PC EB1501 and EB1012, Eee PC 1201N, and Eee Top PC ET2002 in Taiwan.

Micro-Star International (MSI) has unveiled three all-in-one PCs that are ready to support Windows 7. The 21.5-inch Wind Top AE2220 will be launched later in October, followed by...

Hewlett-Packard (HP) Taiwan has launched a new ultra-thin notebook, the Probook 5310m, in the Taiwan market, featuring Intel's Core 2 Duo SP9300 processor and made by Compal Electronics...

Elitegroup Computer Systems (ECS) has entered the OEM all-in-one PC segment rolling out its Intel Atom 330-based Morph-A and Nvidia Ion-based Fusion-1 focusing on 18.5- and 21-inch...

While Intel appears to be stepping away from the netbook market for the moment, ARM-based competitors are stepping in.

Nvidia has announced broad adoption of its Ion graphics processor at the Computex trade show. The new products – introduced at an Nvidia press conference in Taipei and on display...

Nvidia is promoting its Ion platform to China-based white-box vendors and makers of nettops, netbooks and all-in-one PCs, by offering support such as ODM production and help procuring...

Nvidia built its name around satisfying PC gamers' desire for better graphics, higher resolutions, and higher frame rates, from one GPU generation to the next. But around five years...

Hewlett-Packard (HP) and Dell will both launch netbooks and all-in-one PCs adopting Nvidia's Ion platform in third-quarter 2009 in addition to Taiwan-based Asustek Computer, Micro-Star...

Asustek Computer is considering launching Nvidia Ion-based netbooks and nettops and recently started testing related samples, according to industry sources.

Lenovo has announced the IdeaPad S12 netbook, featuring a 12.1-inch screen, full-size keyboard and new graphics options with the Nvidia Ion platform.

Wistron is the manufacturer of Lenovo's new 13.3-inch CULV-based ultra-thin notebook and 12.1-inch Nvidia Ion-based netbook, according to a Chinese-language Apply Daily re...

As consumers' disposable incomes dwindle, they are flocking to buy low-cost netbook PCs, driving global shipments up by 68.5% in 2009 and by a 2,424% in 2008, according to iSuppli.
Related photos

MSI LA Dodgers version all-in-one PC
Photo: Company, Wednesday 17 March 2010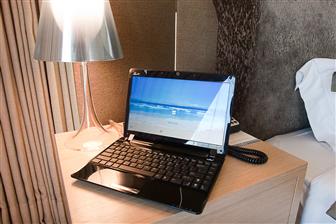 Asustek Eee PC 1201N netbook
Photo: Company, Monday 14 December 2009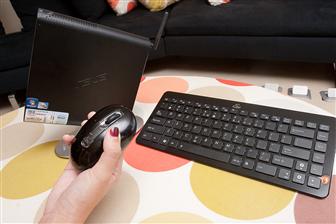 Asustek Ion-based EeeBox nettops
Photo: Terry Ku, Digitimes, Monday 30 November 2009