Huawei/HiSilicon will commercialize a new NB-IoT chipset, dubbed Boudica 200, by the end of 2020, which will support 3GPP R15 standards and offer lower latencies and more integrated...

Smartphone AP shipments to China-based vendors came to 197 million units, down 5.9% on year and 7.7% on quarter.

Digitimes Research estimates the number of 5G users will reach 1.14 billion by 2025 to account for 13.4% of all mobile service subscribers.

Shipments of Nokia-branded devices to HMD Global continued to buoy Taiwan's handset shipments in the third quarter of 2017. HMD's manufacturing partner, Foxconn, benefited most.

Finland-based HMD Global will soon launch new Nokia 3310 3G feature phone in the Taiwan market at a price tag of around NT$2,000 (US$66.48), in cooperation with Far EasTone Telecommunications,...

MediaTek has unveiled its first narrow band Internet of Things (NB-IoT) system-on-chip (SoC), the MT2625, and announced a collaboration with China Mobile to build what the companies...

Chip orders for entry-level 4G phones and 3G devices have been falling recently, according to industry sources.

Taiwan's National Communications Commission (NCC) on December 30 approved the return of a 900MHz frequency band by Asia Pacific Telecom because a portion is in a band unit acquired...

MediaTek's profitability has come under pressure due to falling ASPs of smartphone chips, and will face further pressure in 2016, according to industry observers.

Chunghwa Telecom (CHT) has procured 3G base stations and network devices worth NT$834 million (US$25.5 million) in total from Nokia Solutions and Networks, according to the company...

Taiwan's 3G mobile access to the Internet reaches an average download speed of 6.27Mbps and upload speed of 1.08Mbps, according to the National Communications Commission (NCC).

Demand for PC, 3G phone and consumer electronics ICs has slowed down recently, due to seasonal weakness, according to sources at Taiwan-based IC design houses.

Taiwan-based Ergotech Technology is exhibiting a smartwatch featuring 3G voice communication functionality at the Hong Kong Electronics Fair Autumn Edition 2014 from October 13-16.

Some China-based white-box vendors launched tablets with built-in 3G modules to allow voice communications, in China and Southeast Asia in early 2014 and saw good sales performance,...

The total number of mobile communication subscribers in the ASEAN (Association of Southeast Asian Nations) market will reach 744.3 million in 2016, with 3G to account for 53.1%, 2G...

MediaTek is expected to ship over 200 million 3G handset solutions in China in 2014, accounting for a 50% share of the segment and making MediaTek the top 3G solution vendor in the...

MediaTek's shipments of 3G smartphone solutions to China have not been affected by the moves of China-based telecom operators to shift their promotional subsidies from 3G to 4G smartphones,...

Taiwan Mobile (TWM) on May 22 unveiled two own-brand 4G smartphones, the Amazing X1 and Amazing X2, an own-brand 3G smartphone, the Amazing A8, and an own-brand 4G-supporting tablet,...

China-based white-box handset vendors, which have been forced to stay in the 3G sector amid rising popularity of 4G LTE smartphones, reportedly are using inferior parts and components...

Panel makers have order visibility for handset panels for 3G handsets through April 2014 but are pessimistic the orders will fade out through the second quarter of the year as demand...

Swiss u-blox, a leading provider of wireless and positioning integrated circuits and modules, introduces the TOBY-L2 and MPCI-L2 modem series, the company's new line of ultra-compact...

Chunghwa Telecom (CHT), Taiwan Mobile (TWM) and Far EasTone Telecommunications (FET), the three largest mobile telecom carriers in Taiwan, have been shifting mobile communication...

Prices of 3G and 4G smartphone solutions are likely to drop significantly in the second quarter of 2014 as chipset vendors are expected to adopt more aggressive pricing strategies...

Taiwan-based networking/communication device maker SerComm shipped nearly two million units of PON (passive optical network) broadband equipment in 2013 and expects to ship three...

Far EasTone Telecommunications (FET), among the five 3G mobile telecom carriers in Taiwan, led in mobile Internet-access speed with an average download speed of 4.96Mbps and upload...
Related photos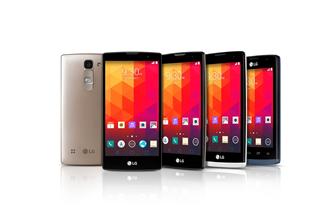 LG Magna, Spirit, Leon and Joy smartphones
Photo: Company, Tuesday 10 March 2015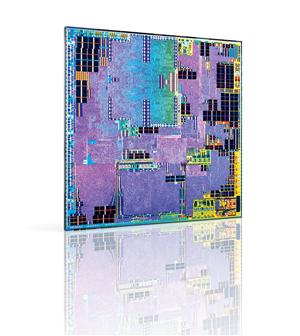 Intel Atom x3 processor
Photo: Company, Wednesday 4 March 2015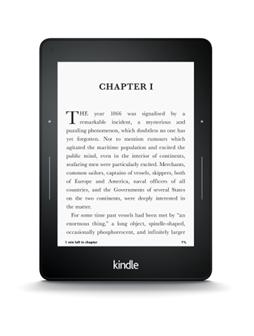 Amazon Kindle Voyage
Photo: Company, Friday 26 September 2014