319 news items tagged graphics card
Gigabyte Technology has announced the availability of two new variants of GeForce GTX 1070 graphics cards. They are the small form factor GTX 1070 Mini ITX OC Edition (GV-N1070IXOC-8GD)...

Seeing that AMD is ready to release its new Polaris-based Radeon RX 480 graphics card soon and company vice president Raja Koduri steadily managing the Radeon graphics technology...

Gigabyte Technology has released the GeForce GTX 1070 G1 Gaming graphics card (GV-N1070G1 GAMING-8GD), featuring overclocked GPU, WindForce cooling module and RGB illumination. The...

At Electronic Entertainment Expo (E3) AMD CEO Lisa Su delivered a pre-launch showcase of the full line of forthcoming Radeon RX series graphics cards at mainstream price points from...

Despite having been operating in the graphics card market for many years, Gigabyte Technology has never stopped evolving. Not willing to stay only as a good-quality graphics card...

AMD has unveiled the company's strategy for its upcoming Polaris architecture-based Radeon RX-series graphics cards, introducing levels of VR performance and future-proof technologies...

Micro-Star International (MSI) is expected to ship 21 million motherboards and graphics cards combined in 2016 including both own brand and OEM shipments, while the company's gaming...

Gigabyte Technology has reported net profits of NT$542.11 million (US$16.62 million) for the first quarter of 2016, increasing 66.8% on quarter and 27.8% on year. The earnings translated...

Asustek Computer has refuted a rumor that the company is considering separating its Open Platform business group, which includes motherboard, graphics card, monitor and peripheral...

Makers in the PC and handset supply chains in Taiwan are conservative about a business rebound in the second half of 2016 as well as the overall performance for the entire year amid...

AMD has a chance to see a strong rebound in sales in the second half of 2016 thanks to the release of its Polaris-based GPUs in the third quarter and Zen-series x86 CPUs in the fourth,...

At the 2016 National Association of Broadcasters (NAB) show, AMD announced the new AMD FirePro W9100 32GB, a workstation graphics card with 32GB memory support for large asset workflows...

Nvidia is ready to announce its Maxwell-based Pascal graphics cards at Computex 2016 from May 31-June 4, with graphics card players including Asustek Computer, Gigabyte Technology...

Worldwide graphics card shipments dropped around 20% on year to less than 30 million units in 2015. Declines for AMD-based graphics cards were worse than those of Nvidia-based ones,...

China-based Colorful, currently the largest graphics card vendor in the China market with shipments of over four million units for a market share of about 25% in 2015, is planning...

Strong demand for high-end graphics cards especially from China has caused some of Nvidia's graphics cards to suffer from shortages, which has boosted their average pricing by 15%,...

Gigabyte Technology has become a sales agent for Nvidia's Quadro-series graphics cards in the China market and will partner with Intel to push customized PC products using the graphics...

Despite shrinking profitability from sales of notebooks, smartphones, tablets and desktops, Asustek Computer is expected to enjoy steady profitability from motherboards and graphics...

Following Lenovo's decision to raise its PC product prices by the end of August, most motherboard and graphics card vendors in China have also recently increased their prices by 3-5%...

AMD is showcasing its new high-performance accelerated processing unit (APU), codenamed Carrizo, and the new AMD Radeon R9 Fury family of GPUs, codenamed Fiji, at the annual Hot Chips...

Graphics card players have recently started turning their focuses to mid-range and high-end graphics cards as related demand from enthusiast gamers continues to rise despite the fact...

United Microelectronics (UMC) has entered volume production for AMD's graphics chips using through-silicon-via (TSV) technology, according to the Taiwan-based pure-play foundry.

The rapid expansion in demand for premium PC hardware from the enthusiast and overclocking segments has given hardware vendors a much needed opportunity to bolster declining sales...

Competition in the graphics card market has grown fierce as demand for graphics cards from the gaming market continues to grow. To stay competitive in the market, Gigabyte Technology...

Nvidia has unveiled the latest addition to its GTX family, the GeForce GTX 980 Ti, featuring the company's latest Maxwell-architecture and has three times the performance of its GTX...
Related photos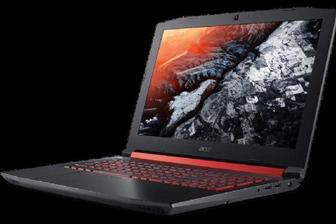 Acer Nitro 5 notebook for gaming
Photo: Company, Friday 12 January 2018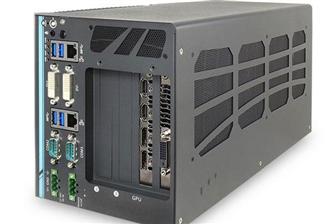 Neousys Nuvo-6108GC IPC
Photo: Company, Wednesday 30 August 2017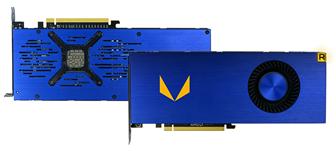 AMD Radeon Vega Frontier Edition graphics card
Photo: Company, Thursday 29 June 2017
Related news around the web