212 news items tagged Windows 8
TPK has said its capacity is full for third-quarter 2012 and the firm expects sales to increase rapidly in August-September. Due to anticipation for Windows 8, downstream firms have...

At an event in Hollywood, Microsoft unveiled Surface: PCs built to be the ultimate stage for Windows. Company executives showed two Windows tablets and accessories that feature significant...

As Microsoft is aggressively preparing its Windows 8 and Windows RT for launch in October to compete against Apple, sources from notebook players pointed out that Microsoft and Intel...

Acer, starting 2012, is executing a three-year plan in China to expand its channel bases from tier-1 and -2 cities to tier-3 to -5 cities and is set to open new stores at a rate of...

LCD monitors are featuring more smart applications and advanced ultra-high resolution as competition between competitors increases in the market.

Touch panel companies are all gearing up for new demand created by Windows 8 ultrabooks. Demand for 11.6- to 15.6-inch touch panels is set to boom driven by rollouts of new ultrabooks...

On the heels of Intel's announcement at Computex Taipei 2012 that its upcoming ultrabooks designs will support touch panels, market observers predict that demand for 13.3- to 15.6-inch...

The initial success of Windows 8 will depend on the North America market, according to Acer chairman JT Wang. Wang stated that although PC demand is currently being affect by a sovereign...

Following the recent launch of Intel's new Ivy Bridge platform, new announcements from AMD, and the growing anticipation for Windows 8, Computex 2012 will provide PC players from...

The launch of Windows 8 in the second half of 2012 is to bring increasing revenues for Taiwan-based IC design houses, and vendors such as Elan Microelectronics, Capella Microsystems,...

Wistron has reduced its notebook shipment forecast for the second quarter from a growth of 0-5% sequentially to staying flat and or even a slight drop.

Taiwan-based notebook ODMs, although still maintaining their shipment forecast for the second quarter, have recently started decreasing their orders to upstream component makers and...

Microsoft is reportedly considering upward adjusting licensing fees for OEM versions of Windows 8, and with Intel reluctant to lower quotes for processors for use in ultrabooks, the...

Acer will exhibit Windows 8-based tablet PCs at Computex Taipei 2012 to take place during June 5-9, according to industry sources.

AMD, seeing Microsoft is ready to launch Windows 8 before the end of October, is set to release its Hondo processors, featuring 40nm Bobcat architecture with power consumption of...

Nokia's Lumia smartphones are currently enjoying booming sales in China, but some industry sources fear the brisk sales could be short-lived.

Touch panel maker TPK Holding expects demand for medium- to large-size touch solutions to outpace supply in the second half of 2012 due to the proliferation of touch applications...

Jarllytec and Syncmold Enterprise, two Taiwan-based makers of hinges, are poised for production of hinges for use in Windows 8-based touch enabled enterprise AIO (all-in-one) PCs...

The LCD monitor market in Taiwan showed stabilization in the first quarter and is expected to further grow this year as the launch of Windows 8 is likely to stimulate demand in the...

Notebook ODMs Wistron and Compal Electronics are optimistic Windows 8 will bring a new trend for touchscreen control, and the companies have been working aggressively in the touchscreen...

AMD is set to launch its latest A series APUs codenamed Trinity in May and will initially only release models for notebooks with models for desktops to wait until August, while the...

Android 4.0-based tablet PCs will be the dominant products in the segment in the third quarter of 2012 as most brand vendors will not rush to launch Windows 8-based models until the...

Although Intel has recently announced its latest Ivy Bridge processors and many players expected to see strong PC demand in the second quarter, some channel retailers have turned...

PC brand vendors have already started moving their resources from R&D for Android to Windows 8 and are focusing more on developing Windows 8-based products, according to sources...

Notebook brand vendors originally expected ultrabooks and Windows 8 to help start a new wave of PC replacement in the second half of 2012, but are reportedly facing great pressure...
Related photos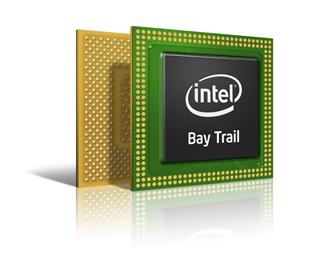 Intel Bay Trail-based Atom Z3000 series processor
Photo: Company, Tuesday 24 September 2013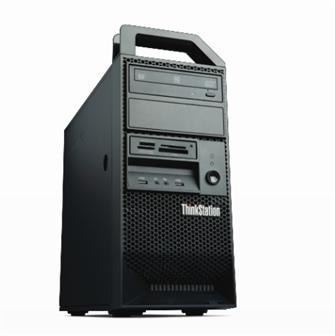 Lenovo ThinkStation E series workstation
Photo: Company, Monday 26 August 2013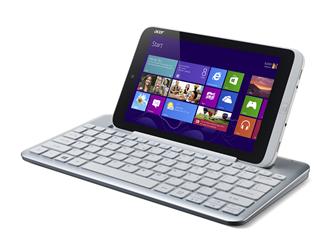 Acer Wintel-based Iconia W3 tablet
Photo: Company, Thursday 13 June 2013
Related news around the web