212 news items tagged Windows 8
Some upstream component makers have recently started to be concerned that the PC replacement trend expected to be brought on by Windows 8 may not occur in the fourth quarter of 2012...

The worldwide PC market contracted sharply in the third quarter of 2012, with shipments declining 8.6% from the third quarter of 2011, according to the IDC Worldwide Quarterly PC...

Some branded notebook vendors have lowered the prices of their Windows 7-based notebooks sold through channel operators in the US recently in order to pave the way for the launch...

Despite the looming release of the Windows 8 at the end of October, analog IC suppliers have not yet experienced a pickup in orders from the PC sector for the fourth quarter, according...

The launch of Windows 8 is a more significant event than the release of Windows 7, both for Microsoft and for the industry as a whole. It represents an extension of the PC industry's...

While it is uncertain whether Windows 8 can push up demand for notebooks, the new operating system is expected to drive up global sales of all-in-one (AIO) PCs in 2013 by more than...

Taiwan-based notebook ODMs have indicated that shipments to vendors in September are estimated to increase by 30-50% on month.

While notebook vendors and ODMs are quite optimistic about growth in global demand due to replacement of notebooks with Windows 8 models in the fourth quarter of 2012, Taiwan-based...

Acer founder Stan Shih, commenting on whether Acer should re-enter businesses such as smartphones to counter weakening PC demand, pointed out that Acer has a low market share in the...

As Microsoft's next-generation Windows 8 operating system is set to appear on October 25, Asustek Computer and Lenovo have already prepared launch conferences for their Windows 8...

Notebook panels have slightly decreased in price during September 2012 due to over anticipation for the release of Windows 8 and various ultrabook models, according to industry sou...

As keyboards become standard equipment for Windows 8-based tablets, while some iPad users purchase a keyboard for convenience, shipments of keyboard-integrated tablet covers are expected...

Total development costs for Windows-based applications, including time and manpower, is only one-third that for applications based on Android or iOS due to strong support by development...

Acer and Asustek Computer's Windows 8 tablets are reportedly to be priced at above US$800, about the same price as the New iPad with the highest specifications, and market watchers...

Microsoft's own-brand Surface tablets are expected to launch at the end of October with the related supply chain players estimating that the Surface RT's hardware cost is at around...

Microsoft has adopted a strategy of helping ISVs (independent software vendors) cooperate with Windows 8 tablet PC vendors to pre-install their applications, in an effort to encourage...

Windows 8-based notebook shipments are expected to start increasing in September as the launch date of the operating system approaches, but because most orders are scheduled for shipping...

As Unified Extensible Firmware Interface (UEFI) platform is gradually becoming the next BIOS structure standard, the competition between BIOS designers is also becoming fiercer, and...

Samsung Electronics is showcasing a Windows 8 notebook prototype at the 2012 IFA exhibition. The model is very similar in appearance to the Taichi, an ultrabook with dual touch screens...

Quanta Computer has announced its financial report for the second quarter with net profit after tax of NT$5.99 billion (US$200.06 million) and EPS at NT$3.80, helping the company's...

To ease the impact created by its WoA Surface tablet PC, Microsoft has been negotiating with brand vendors including Hewlett-Packard (HP) and Dell since July hoping to pacify them;...

Samsung Electronics has unveiled a series of cross-platform mobile devices, including the Galaxy Note II, Windows 8/Windows RT tablet PCs and Windows Phone 8 smartphones, in Berlin...

Asustek Computer hosted an investors conference on August 29, announcing that the company's sales performance in the second quarter was better than expected and achieved new records...

Vendors including Hewlett-Packard, Acer, Asustek Computer and Lenovo plan to launch notebooks equipped with touch screens to support Windows 8's touch functions, but it will be difficult...

Notebook ODM shipments in the fourth quarter are unlikely to achieve their original goal of seeing double-digit percentage growth despite the fact that Microsoft will launch its latest...
Related photos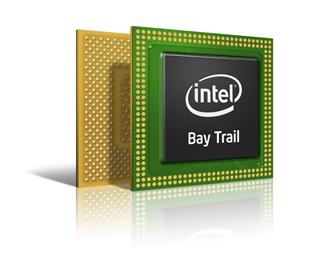 Intel Bay Trail-based Atom Z3000 series processor
Photo: Company, Tuesday 24 September 2013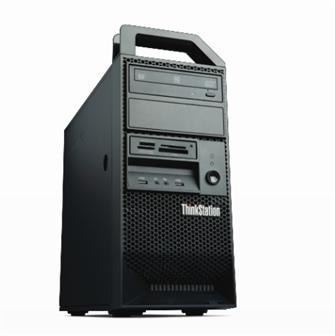 Lenovo ThinkStation E series workstation
Photo: Company, Monday 26 August 2013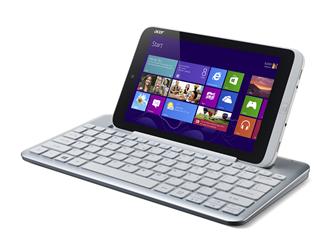 Acer Wintel-based Iconia W3 tablet
Photo: Company, Thursday 13 June 2013