353 news items tagged LTE
Sony Mobile Communications has unveiled its latest 4G smartphones, the Xperia Z2a and Xperia T3, in the Taiwan market, aiming to catch up with rival vendors Samsung Electronics and...

MediaTek's 4G LTE smartphone solutions have been verified by China Mobile, paving the way for China-based handset vendors to begin shipping LTE models to China Mobile, the largest...

LTE (Long Term Evolution) broadcast technology using eMBMS (enhanced multimedia broadcast multicast service) standard is likely to be widely adopted for delivering mobile TV services,...

There will be 238 LTE mobile communication operators in 101 countries with 205.267 million subscribers in total in the second quarter of 2014, according to the Market Intelligence...

Japan- and Korea-based operators have been aggressively promoting their LTE services. Their counterparts In Latin America and Europed have also been accelerating the process towards...

Samsung Electronics has launched a mid-range LTE smartphone, the Galaxy Core LTE, in the Taiwan market, competing directly with HTC, Sony Mobile Communications and LG Electronics...

China-based white-box handset vendors, which have been forced to stay in the 3G sector amid rising popularity of 4G LTE smartphones, reportedly are using inferior parts and components...

The market for 4G LTE smartphones in China is expected to reach 160-200 million units in 2014, MediaTek has estimated. The solution vendor plans to launch its first 8-core 4G chip,...

Competition for sales of 4G LTE smartphones in Taiwan is expected to heat up soon as Samsung Electronics, HTC and Sony Mobile Communications are likely to introduce mid-range to high-end...

Apple and Samsung Electronics combined took an 85% share of the 4G LTE smartphone market in China in the first two months of 2014, according to data compiled by China-based Sino Market...

Chunghwa Telecom (CHT) on April 17 announced cooperation with Sony Mobile Communications to launch four 4G-enabled smartphones and a 4G-enabled tablet in a bid to promote its 4G services...

China-based handset vendors, including Coolpad, Huawei, ZTE, Lenovo, Gionee, K-Touch and TCL, have each accelerated the launch of their 4G LTE smartphones in an attempt to grab market...

Far EasTone Telecommunications (FET), one of the six 4G mobile communication licensees in Taiwan, has announced the launch of Smart 405, an own-brand 700MHz-supporting LTE smartphone...

Taiwan-based battery module makers are looking to enter the supply chain of China's telecom carriers for backup battery orders for their 4G base stations. However, since the China...

When announcing its LTE product lineup in 2013, China Mobile originally set 5-mode support for five major networking standards in China as a basic requirement for its 4G products,...

Taiwan-based networking/communication device maker Gemtek Technology expects LTE products to be the main source of growth in 2014 consolidated revenues, with shipments to mobile telecom...

The Taiwan government plans to release three 2600MHz frequency band units with total bandwidth of 190MHz for FDD (frequency division duplexing) and TDD (time division duplexing) LTE...

Swiss u-blox, a leading provider of wireless and positioning integrated circuits and modules, introduces the TOBY-L2 and MPCI-L2 modem series, the company's new line of ultra-compact...

Asia wireless infrastructure deployments, led by China, continue to be the main driver for the RF power amplifier and RF power semiconductor market in 2013 and beyond. Despite an...

Worldwide LTE-related subscriptions reached 229.7 million in 2013, and will continually grow at a CAGR of 43.6% between 2013-2019, to exceed two billion. By the end of 2013, LTE-TDD...

According to ABI Research, more than 55% of the cheapest country tariff plans are 4G compared to just 22% a year ago. This has been driven by the aggressive deployment of LTE networks...

China-based vendor Huawei is showcasing an array of LTE-enable devices at Mobile World Congress (MWC) 2014, including a 4.5-inch smartphone, 8-inch tablet, , 7-inch tablet/smartphone...

At an Intel news conference for Mobile World Congress (MWC), Intel president Renee James introduced two Intel Atom processors, an LTE-Advanced communications platform, and announced...

MediaTek is expected to unveil its 64-bit LTE-enabled smartphone solution, the MT6732, in the upcoming Mobile World Congress (MWC) 2014, according to a Chinese-language Economic...

Prices of 3G and 4G smartphone solutions are likely to drop significantly in the second quarter of 2014 as chipset vendors are expected to adopt more aggressive pricing strategies...
Related photos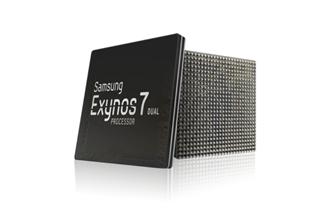 Samsung 14nm chips for wearables
Photo: Company, Tuesday 18 October 2016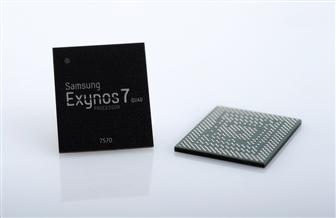 Samsung 14nm Exynos chips
Photo: Company, Wednesday 31 August 2016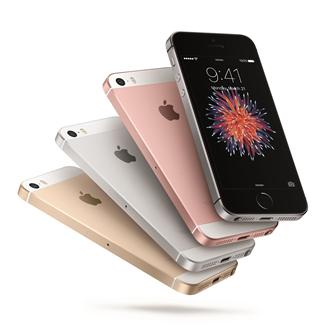 Apple iPhone SE smartphone
Photo: Company, Wednesday 23 March 2016
Related news around the web