366 news items tagged LTE
Far EasTone Telecommunications (FET), one of the six 4G mobile communication licensees in Taiwan, has announced the launch of Smart 405, an own-brand 700MHz-supporting LTE smartphone...

Taiwan-based battery module makers are looking to enter the supply chain of China's telecom carriers for backup battery orders for their 4G base stations. However, since the China...

When announcing its LTE product lineup in 2013, China Mobile originally set 5-mode support for five major networking standards in China as a basic requirement for its 4G products,...

Taiwan-based networking/communication device maker Gemtek Technology expects LTE products to be the main source of growth in 2014 consolidated revenues, with shipments to mobile telecom...

The Taiwan government plans to release three 2600MHz frequency band units with total bandwidth of 190MHz for FDD (frequency division duplexing) and TDD (time division duplexing) LTE...

Swiss u-blox, a leading provider of wireless and positioning integrated circuits and modules, introduces the TOBY-L2 and MPCI-L2 modem series, the company's new line of ultra-compact...

Asia wireless infrastructure deployments, led by China, continue to be the main driver for the RF power amplifier and RF power semiconductor market in 2013 and beyond. Despite an...

Worldwide LTE-related subscriptions reached 229.7 million in 2013, and will continually grow at a CAGR of 43.6% between 2013-2019, to exceed two billion. By the end of 2013, LTE-TDD...

According to ABI Research, more than 55% of the cheapest country tariff plans are 4G compared to just 22% a year ago. This has been driven by the aggressive deployment of LTE networks...

China-based vendor Huawei is showcasing an array of LTE-enable devices at Mobile World Congress (MWC) 2014, including a 4.5-inch smartphone, 8-inch tablet, , 7-inch tablet/smartphone...

At an Intel news conference for Mobile World Congress (MWC), Intel president Renee James introduced two Intel Atom processors, an LTE-Advanced communications platform, and announced...

MediaTek is expected to unveil its 64-bit LTE-enabled smartphone solution, the MT6732, in the upcoming Mobile World Congress (MWC) 2014, according to a Chinese-language Economic...

Prices of 3G and 4G smartphone solutions are likely to drop significantly in the second quarter of 2014 as chipset vendors are expected to adopt more aggressive pricing strategies...

The Taiwan government has considered assigning 2.6GHz frequency band units for either operating TD-LTE or TDD LTE and FDD LTE mobile communication services, according to local telecom...

The battle for the entry-level smartphone segment in China is intensifying, and Coolpad with releasing an octa-core model priced below CNY1,000 (US$165), according to industry sour...

The launch of LTE Advanced (LTE-A) services by Korea-based telecom operators has further enhanced the leading market position of Korea-based handset vendors in their home market,...

Taiwan-based Sporton International, which provides mobile device testing and certification services, expects to enjoy another record breaking year in 2014 buoyed by booming demand...

Altair Semiconductor, an Israel-based developer of 4G/LTE chip solutions, has announced that its FourGee-3100/6202 chipset will connect the new HP Chromebook to the Verizon Wireless...

Mobile devices changed our life enormously. Mobile technology is essential for our lifestyle. A few years ago, a mobile phone was just a device used to make phone calls. However,...

ZTE's flagship Grand Memo LTE smartphone has achieved China Mobile TD-LTE certification with Marvell's multi-mode 4G LTE solution, according to the chipmaker.

​Samsung Electronics has started shipments of its in-house developed quad-core application processor with integrated LTE modem, according to ABI Research. The chip consists...

MediaTek announced on January 6 that the company has expanded its strategic tie-up with VIA Telecom. Combining VIA's CDMA 2000 technology, MediaTek will be able to provide a complete...

The global cellular baseband processor market grew 10.3% on year to reach US$4.9 billion in the third quarter of 2013, according to Strategy Analytics.

Imagination Technologies has announced that Sequans Communications is leveraging its MIPS Aptiv CPUs in the creation of next-generation low-power, cost-effective single-mode LTE solutions...

MediaTek reportedly has delivered its first 4G LTE chip, the MT6590, to potential clients for verification. The chips are expected to begin generating revenues for the IC design house...
Related photos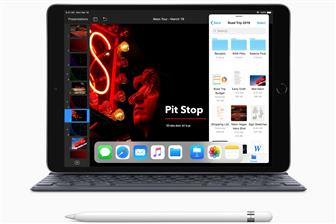 iPad Air with Apple Pencil support
Photo: Company, Tuesday 30 April 2019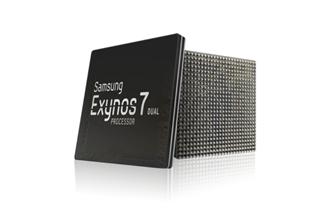 Samsung 14nm chips for wearables
Photo: Company, Tuesday 18 October 2016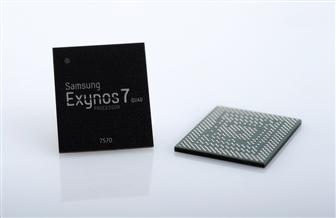 Samsung 14nm Exynos chips
Photo: Company, Wednesday 31 August 2016
Related news around the web