361 news items tagged LTE
Qualcomm and Lenovo have jointly introduced a Snapdragon-powered 5G PC - Project Limitless - which the companies claim is the world's first 7nm platform purpose-built for PCs that...

As part of their efforts to embrace the 5G era, many Taiwan network equipment makers including Sercomm, Zyxel Communications and Wistron NeWeb (WNC) are showcasing the latest 5G and...

Applications of 5G will generate only symbolic rather than substantive economic benefits to suppliers of wireless compound semiconductor components devices such as radio frequency...

GPS tracker device maker ATrack Technology has won a bid to supply its 4G LTE satellite positioning trackers to one of the top-three power companies in Canada with shipments to start...

Driven by the colossal Internet of Things (IoT) opportunity, wireless technologies - including wireless local area network (WLAN), Bluetooth, cellular and low-power wireless - will...

Business opportunities generated by smart manufacturing in Greater China will be more tremendous than in the US and Europe, as almost all the products requiring the use of electricity...

Digitimes Research estimates the number of 5G users will reach 1.14 billion by 2025 to account for 13.4% of all mobile service subscribers.

In 2010, the China Ministry of Industry and Information Technology (MIIT) officially selected Wuxi National Hi-Tech Industry Development Zone as a national electronic information...

The new Samsung Galaxy S9+ equipped with 64GB of NAND flash memory (model number SM-G965U1) carries a bill of materials (BOM) cost of US$375.80, much higher than for previous versions...

Samsung Electronics has announced the availability of its latest application processor (AP), the Exynos 7 Series 9610, built using the company's 10nm FinFET process.

Global demand for broadening network bandwidths is still maintaining substantial growth momentum, particularly bolstered by active deployments of optical fiber transmission networks...

China-based Unigroup Spreadtrum RDA, a merger of IC designers Spreadtrum Communications and RDA Microelectronics under Tsinghua Unigroup, is poised to perform better in the smartphone...

Artificial intelligence (AI) is deemed as a critical technology needed to boost LPWAN (low power wide area network) application values. Global tech giants including Amazon, Microsoft,...

Far EasTone Telecommunications (FET) has showcased its 28GHz 5G base station prototype system with Ericsson in Taiwan, the world's eighth such demonstration following similar events...

With the popularity of the LTE-Advanced (LTE-A) networks growing at a pace slower than expected in part due to the difficulty in securing sufficient spectrum resources, a growing...

Qualcomm has announced that its subsidiary, Qualcomm Technologies, and Alibaba have ported Alibaba Cloud Link One to run on the Qualcomm MDM9206 global multi-mode LTE IoT modem. This...

Spreadtrum Communications, a China-based fabless chipmaker specializing in mobile SoCs, has announced its solutions have been selected by Accent, an IT brand based in Morocco, for...

Taiwan telecom firms can take advantage of their high density of base stations deployed around the country to quickly incorporate 5G New Radio (NR) technology, the standard of which...

The global smartphone applications processor (AP) market declined 5% on year to reach US$9.4 billion in the first half of 2017, according to Strategy Analytics. Qualcomm maintained...

Traditional telecom is suitable for long-range coverage but involves high power consumption, and the coverage capability is also largely affected by the density of base stations deployed...

The value of emerging smart IoT (Internet of Things) applications can be shown based on low power wide area networks (LPWAN) that boast high safety, low cost and easy management,...

MediaTek has introduced new members of its Helio chipset family, the P23 and P30 system-on-chips (SoCs), designed to deliver performance and power efficiency, dual camera photography,...

Qualcomm has announced that its premium mobile platform is powering Samsung's latest flagship smartphone for select regions. The Samsung Galaxy Note8 is powered by the Qualcomm Snapdragon...

Globalfoundries and VeriSilicon have announced a collaboration to deliver a single-chip IoT solution for next-generation Low Power Wide Area (LPWA) networks. Leveraging GF's 22FDX...

Reliance Communications, India's fully-integrated telecommunications service provider, has announced the launch of Branch Connect - the country's first 4G enterprise virtual private...
Related photos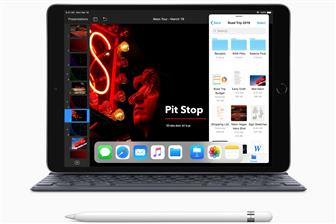 iPad Air with Apple Pencil support
Photo: Company, Tuesday 30 April 2019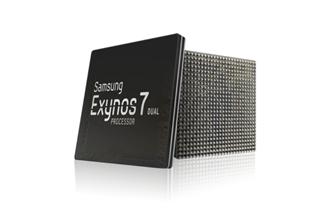 Samsung 14nm chips for wearables
Photo: Company, Tuesday 18 October 2016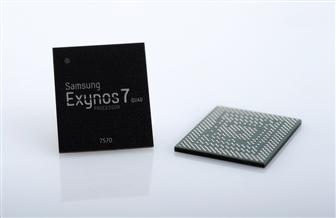 Samsung 14nm Exynos chips
Photo: Company, Wednesday 31 August 2016
Related news around the web