95 news items tagged Full HD
Qualcomm has introduced its Snapdragon 450-series mobile chips, a new entry to the Snapdragon 400 mobile platform tier designed for mid-range smartphones and tablets. The Snapdragon...

Samsung Electronics has unveiled Galaxy View, a 18.4-inch tablet featuring in-house-developed Exynos 7580 1.6GHz 8-core processor, Full HD resolution, 2GB memory and 32GB storage,...

Full HD panels reached a record 21% of the smartphone display market in the third quarter of 2015, due in large part to increases in AMOLED panel adoption by Samsung Electronics and...

Since 2013, major LCD panel makers have continually invested in fabs producing LTPS LCD panels to capture demand in the high-end smartphone market. According to WitsView, global LTPS...

While 5-inch HD (720 by 1280) is currently the mainstream touch panel standard for China-made smartphones priced at the CNY1,000 (US$158) level in the China market, China-based vendors...

5.5-inch Full HD panel modules have dropped to US$17 in July, down from US$24 at the beginning of 2015, according to research firm Sigmaintell Consulting.

In May 2015, 32.6% of smartphone sales in China were for HD units while 21.4% were for Full HD, according to a new report from Sigmaintell Consulting.

Microsoft has been talking to notebook brand vendors about the licensing of Windows 10 recently and is planning to charge extra fees for notebook models with high-end hardware such...

The development of the smartphone market has plateaued after many years of high growth, and the on-year shipment growth for 2015 is expected to slow down. According to WitsView, smartphones...

Optoma saw its Full HD projector shipments increase 62.9% on year in the first quarter of 2015 to hold a 28.1% share in Taiwan's Full HD projector market.

Incorporating KCodes proprietary protocol "USB over IP" with a MediaTek dual-band Wi-Fi platform, an Android Phone is enabled to realize bi-directional mirroring to a Dell...

China-based TFT-LCD panel maker China Star Optoelectronics Technology (CSOT) in late April 2015 started operations at its second 8.5G factory in southern China and began production...

Smartphones sized 5-inch and above currently hold over a 60% share in sales in the China market while units with Full HD and above resolution hold almost 30% share, according to a...

Universal Display has announced that for the first quarter of 2015 its net income of US$1.3 million, or US$0.03 per diluted share, on revenues of US$31.2 million, compared to net...

China panel makers BOE and Tianma Microelectronics are aiming to mass produce Full HD displays with in-cell LTPS TFT LCDs and TDDI (touch with display driver) technology for handsets...

Panel makers are gearing up for an expected surge in Full HD panels used in smartphones from China vendors that are priced under CNY1,000 (US$160).

Meizu's launching a smartphone model equipped with a 5.5-inch Full HD display at CNY999 (US$160) is likely to prompt other China-based vendors to launch inexpensive Full HD models,...

AU Optronics (AUO) will act as the main provider of 5.5-inch Full HD panels to China-based Meizu for its m1 Note smartphone, according to industry sources.

This Digitimes Research Special Report analyzes the strategies of key China-based major panel makers BOE, Tianma and IVO for attacking the different market segments through technology...

China-based smartphone vendors, with the goal of product differentiation, plan to launch inexpensive models equipped with Full HD touch screens for sale at about CNY1,000 (US$161),...

As more China vendors are releasing Full HD handsets at CNY1,000 (US$164), the penetration rate of Full HD handset panels in China during 2015 is expected to surpass 30%.

As China makers expand production capacity in order to meet increasing demand for cheaper panel supply in China, local handset vendors will receive Full HD panels for use in smartphones...

Beginning in the second quarter of 2014, display panel makers significantly reduced prices for high-definition (HD, 720 by 1280) and Full High-Definition (FHD, 1080 by 1920) in-cell...

China panel makers are solidifying panel production for 2015 and may be able to provide Full HD handset panels at low pricing that would allow China vendors to expand their lineups...

BenQ aims to release new curved wide-color gamut (WCG) Full HD TVs in 2015 and expects related sales to reach between 10,000-20,000 units.
Related photos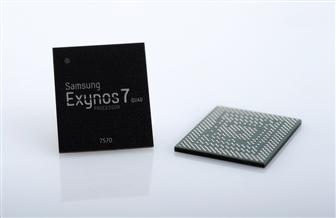 Samsung 14nm Exynos chips
Photo: Company, Wednesday 31 August 2016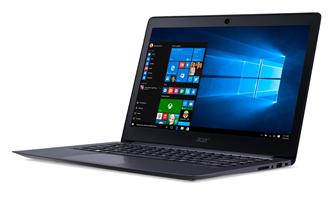 Acer TravelMate X349
Photo: Company, Monday 25 July 2016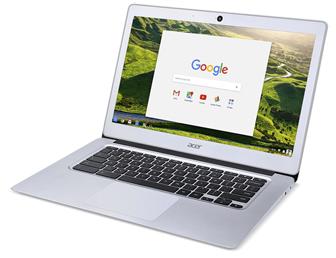 Acer Chromebook 14
Photo: Company, Thursday 7 April 2016
Related news around the web