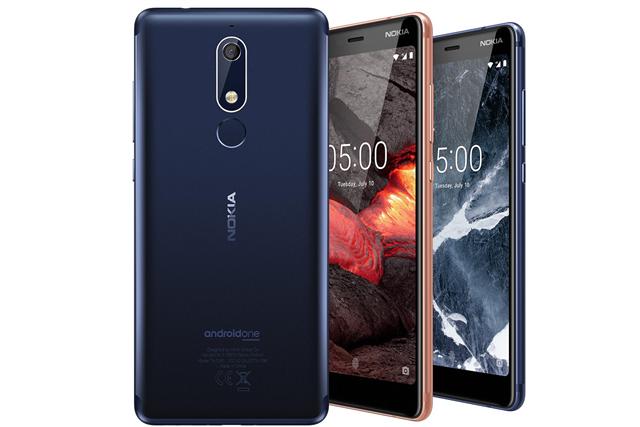 Continuing with the classic design of the previous generation, the new Nokia 5.1 gets its structural integrity from a single block of 6000 series aluminium, refined through a rigorous 33 stage process of machining, anodising and polishing to give a satin finish.
The new Nokia 5.1 packs a 0.3-inch bigger display in a 2mm narrower body compared to the previous version. Nokia 5.1 comes with a higher resolution 5.5-inch Full HD+ display in 18:9 aspect ratio.
Powered by a 2.0 GHz MediaTek Helio P18 octa-core processor, Nokia 5.1 delivers a performance that is 40% faster and more powerful than the previous generation, according to the vendor. It is equipped with an upgraded 16MP rear camera with phase detection auto-focus and wide-angle front camera. Nokia 5.1's fingerprint sensor has been relocated to the back of the phone so the user can unlock it with the index finger or pay with NFC through Google Pay.
The new Nokia 5.1 will come in three colors: copper, tempered blue and black; two storage/RAM options: 2GB/16Gb, 3GB/32GB. It will be available starting July 2018 at a global average retail price of EUR189.