1811 news items tagged mobile
Foundries including Win Semiconductors and Advanced Wireless Semiconductor (AWSC), epitaxial wafer supplier Visual Photonics Epitaxy (VPEC), fabless chipmaker Himax Technologies,...

Nokia has announced that TST (Taiwan Star Telecom) has chosen the equipment vendor's end-to-end (E2E) solution to expand the coverage and capacity of its LTE network to support subscriber...

A number of handset brands are likely to launch their 5G-enabled smartphones in the Taiwan market before the end of 2019 as commercial operations of 5G networks in the local market...

China Mobile is working with Chinese handset players trying to roll out 5G smartphones priced below CNY2,000 (US$292) before the end of 2020 compared to a range of CNY8,000-10,000...

It is believed that Samsung smartphones will gain some ground in the market, thanks to the US ban on Huawei. But the Korean giant is looking to gain more as in the mobile...

At MWC Shanghai 2019, Huawei deputy chairman Ken Hu gave an update on Huawei's progress in 5G deployment, sharing concrete examples of how service innovation and cross-industry collaboration...

The order visibility for Taiwan-based IC design houses for the third quarter of 2019 is unclear with prospects of seeing demand from the handset sector further soften later on, as...

Taiwan startup Yallvend is ready to promote its newly developed vending upgrade kits (VUK) designed to make vending machines smart and able to perform mobile payment functions, according...

With Huawei already stocking up on crucial components, the US Commerce Department's ban will not stop Huawei from providing its products and services in the short term. However, the...

PCB manufacturer Tripod Technology has reiterated its revenue target of a slight increase for 2019 amid unfavorable macroeconomic factors.

The EMEA smartphone market reached 83.7 million units in the first quarter of 2019, a 3.3% drop on the same quarter last year, confirming recent trends of a slowing market, according...

Mobile SoC specialist MediaTek saw its May revenues fall below NT$20 billion (US$636.8 million).

Mobile SoC specialist MediaTek is gearing up to kick off volume production of its new 5G chip solutions starting the second quarter of 2019 through early next year, according to industry...

Taiwan-based memory module makers have put increased focus on growing sales of their high-margin niche-market product lines to mitigate the impact of falling DRAM and NAND flash prices...

China's Yangtze Memory Technologies (YMTC) is likely to kick off volume production of 64-layer 3D NAND flash chips ahead of schedule, as it is striving to gain orders from Huawei,...

Asustek Computer is exhibiting its latest personal, business and gaming hardware at the Asus and Republic of Gamers (ROG) booths at Computex 2019.

The coming of the 5G era promises drastic changes to people's lives, but all these changes will not come without equipment, device and component suppliers making advances in their...

At the ongoing Computex Taipei 2019, MediaTek has unveiled its new 7nm 5G SoC for flagship smartphones slated for launch in 2020.

Huawei's HiSilicon has been ramping up 7nm chip orders placed with foundry partner TSMC to ensure adequate supply for Huawei's flagship P30 series smartphones through at least the...

Qualcomm and Lenovo have jointly introduced a Snapdragon-powered 5G PC - Project Limitless - which the companies claim is the world's first 7nm platform purpose-built for PCs that...

With the prospects of the financially-battered Japan Display (JUI) to secure new sources of funds in the Japanese market becoming dim after the company reported its fifth consecutive...

Despite the escalating US-China trade war and US ban on the transfer of technology to Huawei, the Chinese firm's development of application processors and modem chips for sub-6GHz...

Huawei's chipmaking arm HiSilicon is aggressively planning the development of its 5G mobile SoC integrating a modem chip, as well as 5G mmWave solutions for smartphones after releasing...

MediaTek is expected to post sequential revenue and gross margin increases in the second quarter, thanks to a ramp-up in shipments of its high-ASP mobile SoCs, as well as non-mobile...

With more smartphone vendors looking to adopt substrate-like PCBs in their high-end models, and more other mobile devices including notebooks and tablets set to incorporate SLPs,...
Related photos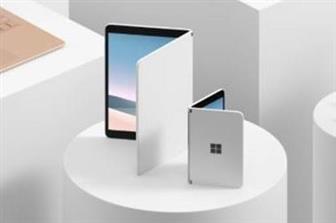 Microsoft's new Surface family
Photo: Company, Monday 14 October 2019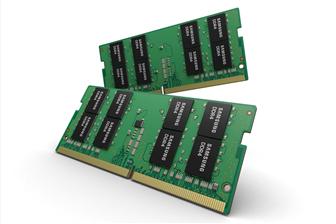 Samsung 10nm 32GB DDR4 SoDIMM
Photo: Company, Friday 1 June 2018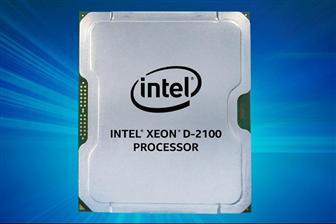 Intel Xeon D-2100 processor
Photo: Company, Thursday 22 February 2018
Related news around the web