282 news items tagged Germany
In the past year, many large-size solar brands declared bankruptcy due to solar incentive cuts and high costs. Countries with high labor costs such as Germany have been developing...

Solar installations usually increase significantly before the effective date of solar incentive cuts. New solar installations in Germany reached 4.37GW (total installations in Germany...

German Chancellor Angela Merkel's agreement with Chinese Premier Wen Jiabao's opposition to trade protectionism implies that she may attempt to dissuade the EU Commission from launching...

China-based makers have reduced quotes for their solar modules in Europe from EUR0.55-0.60/watt (US$0.69-0.75) in July to EUR0.50-0.55/watt currently due to weak demand. The prices...

Solar module prices continued their downward trend in July, falling by more than 2% over June's average prices and 44% down annually, according to IMS Research. Solar module prices...

Germany is likely to cut solar incentives again in November because installations in the first half of the year exceeded the annual target of 2.5-3.5GW and reached 4.3GW. The figure...

There are no winners in trade wars why typically see policies used as short-term prescriptions. Governments should consider creating fair competition allow the solar industry to shine...

A midyear subsidy change approved by the German government for solar PV installations in rooftops will continue to drive solar demand for the remainder of 2012, although no year-end...

Oversupply in the solar energy industry will become worse in 2013 before the industry undergoes a new wave of consolidation that will lead to shortages in 2014-2015, according to...

China's Ministry of Commerce announced on July 20 to begin anti-dumping and anti-subsidy investigations on imported polysilicon. At the same time, during an interview, Germany's environment...

The price of mono-crystalline solar cells has fallen to US$0.58-0.60/watt from US$0.67-0.68/watt in the beginning of the second quarter, a price fall around 10%. This is one of the...

Taiwan's Investment Commission of the Ministry of Economic Affairs (MOEA) has offered local solar energy firms a list of counterparts in Germany that have gone bankrupt recently and...

Twenty years ago, technological innovations were driven by demand from large companies, governments and the military. Today, the world is led by consumerism, and meeting consumers'...

Following Germany's April 1 solar incentive cut policies, Bulgaria announced 50% solar incentive cuts in effect on July 1. Italy has been rumored to announce new Conto Energia 5 (CE5)...

The government of Germany has passed its April 1 incentive cuts program with minor changes. The annual installation target remains at 2.5-3GW and as accumulated installations reach...

Germany solar installations reached 1.8GW in first-quarter 2012. In particular, solar installations in March alone reached 1.15GW. Shipments to the solar market in Europe have been...

The price of 6-inch mono-crystalline solar wafers in China has fallen to US$1.45/unit, from US$1.60/unit in mid-February. Industry sources noted that pricing is likely to drop to...

Germany's April 1 solar incentive cuts were halted by the Bundesrat (Federal Council) for reviews. The review committee will announce its decision on June 27. Industry sources noted...

Countries in Europe have been deducting solar incentives to try to control installations. Germany seeks to limit new installations to 2.5-3.5GW per year while Italy's aim is 1-2GW...

Intersolar Europe Exhibition is going to take place in Munich, Germany from June 13-15. Several topics will be in focus such as the problem of Europe's debt crisis and incentive policies...

Taiwan-based solar cells have been sold using US dollar quotes. However, the recent debt crisis in Europe, which has been causing the devaluation of the euro, is likely to affect...

SolarWorld AG, a Germany-based solar firm that has branch offices in the US, welcomes the preliminary decision of the US Department of Commerce to impose anti-dumping duties on solar...

The Germany government's solar feed-in tariff (FIT) reductions, which took effect on April 1, may have to be revised because Germany Bundesrat (Federal Council) last week did not...

The German parliament adopted a bill introducng a new solar feed-in-tariff (FIT) policy at the end of March 2012. The new policy, which took effect on April 1, 2012, cuts FITs for...

Due to the introduction of new LED light bulb products, global LED light bulb retail pricing in March 2012 showed signs of stability, after continuous price falls in the previous...
Related photos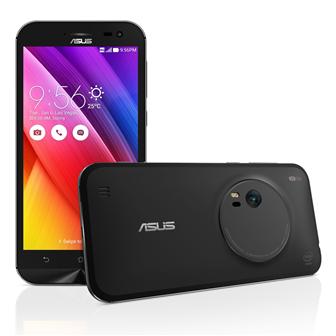 Asustek ZenFone Zoom smartphone
Photo: Company, Friday 11 September 2015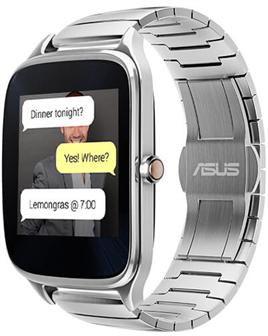 Asustek ZenWatch 2 smartwatch
Photo: Company, Tuesday 8 September 2015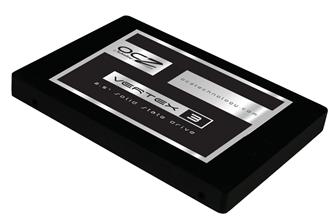 OCZ Vertex 3 SATA3 SSD
Photo: Company, Wednesday 2 March 2011
Related news around the web