282 news items tagged Germany
Globalfoundries has announced plans to invest in its existing fabs in the US and Germany, expand its footprint in China with a fab in Chengdu, and add capacity for mainstream technologies...

Everlight Electronics has maintained that it could still appeal against a German court ruling that favors Nichia in a LED patent lawsuit between the two companies.

A Germany court of appeal has upheld a ruling in favor of Japan-based Nichia's LED patent infringement case against Taiwan-based Everlight Electronics.

Germany-based Osram Licht AG in late July 2016 announced the sale of Ledvance, its lamp business unit, to a China-based consortium of LED packaging service provider MLS, Yiwu State-owned...

The District Court of Düsseldorf, Germany, has judged that WOFI Leuchten Wortmann & Filz GmbH, a Germany-based residential lighting subsidiary maker of Taiwan-based LED packaging...

Intel is planning to unveil its next-generation top-end Skylake-X and Kaby Lake-X series CPUs in the third quarter of 2017, succeeding the existing Broadwell-E series with a price...

Taiwan-based connector maker Cvilux Group had participated in Electronica hosted from November 8-11 in Munich, Germany and via the participation, the company hopes to maintain its...

Japan-based Nichia on September 29 filed a request with the Dusseldorf District Court, in Germany, for a preliminary ban on sales of white LED products coded 334-15/X1C5-1QSA by Mouser...

Quanta Computer's server subsidiary Quanta Cloud Technology (QCT) has opened a branch office for Europe in Dusseldorf, Germany and the company expects revenues from Europe to start...

Germany-based chemical material supplier BASF is planning to expand its capacity and will establish a world-class acetylene production plant in Ludwighafen, Germany to replace its...

Solar wafer maker Sino-American Silicon Products (SAS) has had its wholly-owned PV module subsidiary Aleo Solar GmbH begin production of mono-Si solar cells at a factory in Germany,...

Advanced Semiconductor Engineering (ASE) has received clearance from anti-trust authorities in South Korea and Germany for its intended buyout of Siliconware Precision Industries...

HTC is likely to be prohibited from continuing to sell its HTC One M9 and other models in Germany for violating a patent involving voice coding technology owned by Acacia, according...

According to LEDinside, the global average price of 40W replacement LED light bulbs rose 2.8% to US$11.10 in October, while 60W replacement bulbs rose 3.5% to US$15. LEDinside analyst...

Win Win Precision Technology has provided 1,784 WSP-280M6 PERC (passivated emitter and rear cell) PV modules for use in a rooftop PV system in Germany, according to the company.

Acer and its Build Your Own Cloud (BYOC) partner Advanced Telematic System (ATS) recently signed contracts with a first-tier car vendor in Germany to provide an in-car solution that...

According to figures published by IDC, Germany will be the largest 2-in-1 market in Western Europe by the end of 2015 with almost 800,000 detachable devices shipped over the four...

Japan-based Nichia has filed a charge with the District Court of Dusseldorf, Germany, against WOFI Leuchten Wortmann & Filz GmbH, a Germany-based residential lighting subsidiary...

Solar-grade crystalline silicon wafer maker Sino-American Silicon Products (SAS) will invest EUR10 million (US$10.94 million) to establish a crystalline silicon solar cell factory...

LED packaging service provider Unity Opto Technology has obtained orders for LED light bulbs to replace 60W incandescent bulbs from retail chains in Germany, with shipments to begin...

Intel's 14nm Skylake processors and 100-series chipsets for desktops are expected to be unveiled in early August at Gamescom in Germany. Intel will announce the Core i7-6700K and...

Ledlink Optics, a maker of secondary optical lenses used in LED lighting products, has successfully entered the supply chain of automotive LED lighting by becoming a supplier for...

Germany-based embedded PC module maker Congatec has announced it will establish an R&D center in Taiwan. The facility will be the company's first R&D center in Asia and the...

Delta Electronics is showcasing its industrial automation, energy management and smart grid solutions as well as demonstrating its Scara industrial robot at the Hannover Messe show,...

BIG SUN Energy Technology Inc. (BIG SUN) and Sino-American Silicon Products Inc. (SAS), signed an iPV Solar Tracker exclusive distributor agreement on February 9th, 2015. Both parties...
Related photos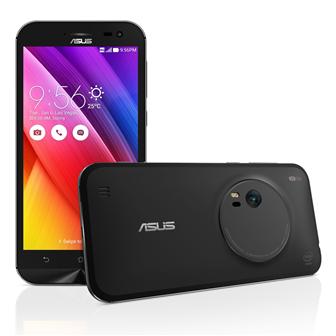 Asustek ZenFone Zoom smartphone
Photo: Company, Friday 11 September 2015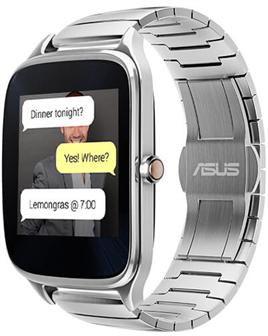 Asustek ZenWatch 2 smartwatch
Photo: Company, Tuesday 8 September 2015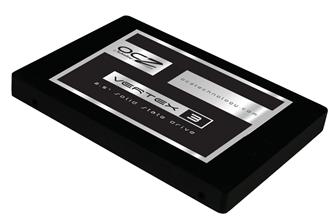 OCZ Vertex 3 SATA3 SSD
Photo: Company, Wednesday 2 March 2011
Related news around the web