1549 news items tagged equipment
Cloud equipment providers including Quanta Cloud Technology and Wiwynn are stepping up their deployments in related 5G equipment targeting enterprise and industrial segments, according...

Equipment vendors have recently seen increasing cases of PCB makers deferring new equipment installation schedules amid a weaker-than-expected outlook for 2019, according to sources...

China-based PCB manufacturer Wus Printed Circuit (Kunshan) has estimated a 124-154% rise in revenues for the first half of 2019 compared to a year earlier, with net profit reaching...

Taiwan-based Spirox, which distributes IC packaging and testing equipment, stands to benefit from the US-China trade war as it has seen a fast pickup in orders from China semiconductor...

Despite growing economic uncertainty triggered by the US-China trade dispute, most Taiwan-based PCB makers still expect demand for rigid PCBs for networking device applications, particularly...

Billings among North American manufacturers of semiconductor production equipment registered another sequential increase in May.

Several passive component companies have pushed back the schedule to install new equipment and facilities for additional production capacities, judging from a number of macro factors...

PCB manufacturer Wus Printed Circuit has put increased focus on high-end offerings including those for automotive and network equipment applications, and the efforts are bearing fr...

Wistron has been making new investments in India in the past couple of years and though the company currently still needs some more time to iron out differences with the Indian government,...

The Trump administration's move to bar Huawei from sourcing American technology has obvious ramifications for the Chinese technology giant, cutting it off from key suppliers and forcing...

Unimicron Technology is scheduled to break ground for a new plant in Taoyuan, northern Taiwan in July followed by equipment move-in a year later. The new facility is designed for...

Global fab equipment spending will rebound in 2020, growing 20% to US$58.4 billion after dropping 19% to US$48.4 billion in 2019, according to SEMI.

PCB manufacturer Tripod Technology has reiterated its revenue target of a slight increase for 2019 amid unfavorable macroeconomic factors.

With Huawei already stocking up on crucial components, the US Commerce Department's ban will not stop Huawei from providing its products and services in the short term. However, the...

Copper-clad laminate (CCL) specialist Iteq is striving to develop its presence in the high-speed CCL market segment, while expressing optimism about demand for 5G base station equipment,...

Applied Materials has inaugurated its display equipment manufacturing center and R&D lab at the Southern Taiwan Science Park (STSP) seeking to explore business opportunities for...

Backend house Ardentec recently broke ground for the second-phase construction of its factory site in Hsinchu, northern Taiwan. The new facility construction is scheduled to complete...

Billings among North American manufacturers of semiconductor production equipment registered both sequential and on-year decreases in the first quarter of 2019.

China's Yangtze Memory Technologies (YMTC) is likely to kick off volume production of 64-layer 3D NAND flash chips ahead of schedule, as it is striving to gain orders from Huawei,...

Pegatron's plant to in Batam, Indonesia will initially focus on networking devices in its first year of operation, according to company chairman TH Tung.

Toshiba Memory and Western Digital have finalized a formal agreement to jointly invest in the "K1" manufacturing facility that Toshiba Memory is currently constructing in Kitakami...

Taiwan-based Spirox, which distributes packaging and testing equipment, has signed a new contract with National Instruments (NI) under which Spirox will sell NI's STS (semiconductor...

Taiwan-based copper-clad laminate (CCL) firms including Asia Electronic Materials (AEM), Elite Materials (EMC), Iteq and Taiflex Scientific, are on track to build additional new production...

In efforts to mitigate impacts of US trade sanctions against Huawei and tariff hikes on Chinese imports, the China government has instructed domestic enterprises to purchase more...

Billings among North American manufacturers of semiconductor production equipment grew sequentially in April 2019 ending three consecutive months of sequential drops.
Related photos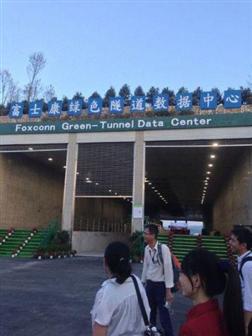 Foxconn green-tunnel datacenter
Photo: Ninelu Tu, DIGITIMES, Friday 11 July 2014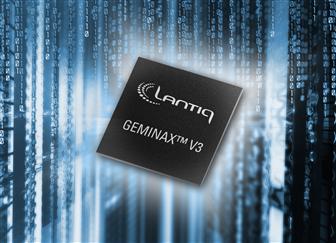 Lantiq GEMINAX XXS V3 chipset
Photo: Company, Wednesday 8 December 2010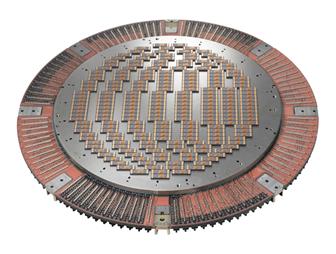 FormFactor 300mm full-wafer test solution for DRAM
Photo: Company, Friday 11 December 2009
Related news around the web