547 news items tagged Dell
With Intel releasing its new Xeon scalable processors, server suppliers have begun unveiling their latest products using the CPUs. Dell has announced the full series of its 14th-generation...

According to the IDC Worldwide Quarterly Cloud IT Infrastructure Tracker, vendor revenues from sales of infrastructure products (server, storage, and Ethernet switch) for cloud IT,...

Because of increased demand from the enterprise market and the fact that the education sector has entered the traditional peak season, the worldwide top-5 notebook vendors saw their...

Because of increased demand from the enterprise market and the fact that the education sector has entered the traditional peak season, the worldwide top-5 notebook vendors saw their...

AMD is expected to see improved profits in the second half of 2017 as its top-end Ryzen Threadripper processor has landed orders from Alienware, a gaming affiliate of Dell. The move...

In the first quarter of 2017, worldwide server revenues declined 4.5% on year, while shipments fell 4.2% from the first quarter of 2016, according to Gartner.

With the consumer sector continuing to have weak demand for all-in-one (AIO) PC products, AIO PC shipments were down 1.7% on year to reach only 12.18 million units in 2016, the third...

Commenting on Dell's strategy for the gaming notebook market, Dell senior vice president of consumer product marketing Raymond Wah pointed out that consumers in the gaming sector...

Worldwide top-5 notebook brand vendors together and top-3 ODMs combined saw their shipments decrease 37% and 32% on month, respectively in April because of their strong shipments...

In contrast to shrinking overall PC sales, global demand for gaming PCs is heating up and the boom will continue over the next five years, according to Consumer Product Marketing...

The Europe, Middle East, and Africa (EMEA) traditional PC market (desktops, notebooks, and workstations) continued to stabilize in the first quarter of 2017, with the market posting...

Dell has announced plans to establish Digi-Cloud Alliance in Taiwan and is partnering with telecom carriers, cloud application developers and system integrators to assist Taiwan's...

Most Taiwan-based ODMs saw their all-in-one (AIO) PC shipments drop on year in 2016 except Compal Electronics and Micro-Star International (MSI). TPV-Inventa Technology - originally...

Dell is expected to change its company structure in February and turn its Greater China operations into an office independent of its Asia Pacific branch. The Greater China office...

Among vendors of business-use notebooks, tablets and 2-in-1 hybrid models, Dell has leadership in adopting Windows Hello, Microsoft's new biometric security system built into Windows...

The worldwide top-5 notebook brand vendors' combined shipments grew 8% on month in November, while the top-3 ODMs' notebook shipments increased 10% thanks to rising sales from North...

Dell Taiwan has partnered with the city government of Taipei, Taiwan to establish Taipei IoT Innovation Lab, looking to push the city to become a Living Lab for smart city technolo...

Microsoft has recently announced a plan to partner with PC brand vendors including Asustek Computer, Acer, Lenovo, Hewlett-Packard (HP), Dell and 3Glasses to push an ecosystem for...

Despite many research firms' pessimistic forecast on consumer LCD monitor shipments, overall LCD monitor shipments are expected to stay flat from a year ago in 2016 thanks to rising...

Acer and Asustek Computer will adjust their strategies for marketing notebooks in 2017, with Acer to decrease shipments of entry-level models and focus on gaming, 2-in-1 and slim...

Dell has launched four new enterprise PowerEdge servers in Taiwan, aiming to expand its presence in Taiwan's 4U server market. Currently, Dell's servers are manufactured by Inventec,...

Notebook vendors have mostly adopted on-board memory designs in place of DIMMs to make their Intel Apollo Lake-based notebooks as slim as possible, according to sources from Taiwan's...

With the depreciation of the British pound because of the Brexit vote, Asustek has decided to raise prices in the UK by 9% in October, while Acer still has not yet reached a final...

Lenovo reportedly has become a server supplier of Microsoft's datacenters and is the software giant's fifth supplier following Hewlett-Packard (HP), Dell, Quanta Computer and Wiwynn,...

With the US Department of Defense deciding to upgrade four million units of their equipment to Windows 10 due to better security, sources from PC players expect the move to prompt...
Related photos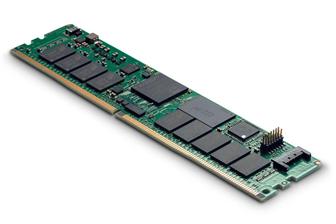 Micron 32GB NVDIMM-N
Photo: Company, Tuesday 14 November 2017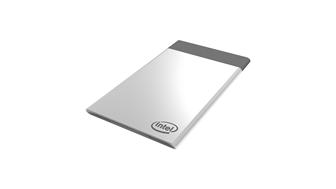 Intel Compute Card
Photo: Company, Tuesday 10 January 2017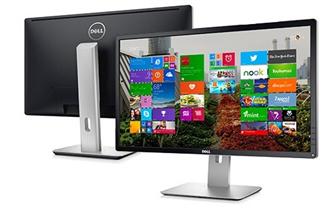 Dell 28-inch Ultra HD monitor features LED panel and four USB 3.0 ports.
Photo: Dell, Tuesday 2 December 2014
Related news around the web