187 news items tagged CMOS
Eyeing the explosive demand for automotive-use chips fueled by rapid development of electric vehicles, driverless cars and drones, Globalfoundries has created a brand-new automotive...

X-Fab has announced the expansion of its low-noise transistor portfolio based on the company's 180nm XH018 mixed-signal CMOS technology. Three new transistors are now available: a...

More than a dozen product categories in optoelectronics, sensors/actuators, and discretes semiconductors (O-S-D) are on track to set record-high annual sales this year, according...

Sony has been strengthening its high-end CMOS image sensor (CIS) development and is looking to expand its presence in the car-use electronics market. The efforts are expected to bear...

Taiwan Semiconductor Manufacturing Company (TSMC) has revised upward its forecasts for global foundry and overall IC market outlook for 2017 to a 7% and 16% growth, respectively,...

Image sensor packaging specialist Xintec is expected to return to profitability in the fourth quarter of 2017 with revenues likely to increase around 30% sequentially to nearly NT$1.3...

Global foundries will hold a "topping out" ceremony to celebrate a major milestone of the construction of its new 12-inch wafer plant in Chengdu, China at the end of October, according...

The global supply of 12-inch silicon wafers will further tighten over the next two years, when new fabs in China are set to come online, according to industry sources.

King Yuan Electronics (KYEC) has recently obtained testing orders for analog chips and power amplifiers (PA) from Murata Manufacturing, according to industry sources.

Network IC design house Asix Electronics and CMOS image sensor supplier Pixart Imaging are expected to post double-digit sequential growths in third-quarter revenues, according to...

Contract chipmaker Powerchip Technology has announced net profits increased 17.6% on year to NT$3.63 billion (US$119.7 million) in the first half of 2017. EPS for the six-month period...

China-based pure-play foundry Semiconductor Manufacturing International (SMIC) expects to post revenue growth of up to 3% sequentially in the third quarter of 2017, with gross margin...

Shanghai Huahong Group on August 2 struck a deal with the national China Integrated Circuit Industry Investment Fund and the city government of Wuxi to set up a new 12-inch wafer...

Worldwide CMOS image sensor (CIS) shipments are forecast to grow through 2020 when shipments arrive at nearly US$13.8 billion in value, according to Digitimes Research.

Taiwan-based eMemory has verified its latest on-chip security IP on several of UMC's advanced nodes, according to the embedded NVM IP provider. The IP, based on unique IC biometrics,...

Samsung Electronics has posted a record KRW14.07 trillion (US$12.6 billion) in operating profits for the second quarter of 2017, while revenues increased 20.1% sequentially to KRW61...

Kilopass Technology Inc., a leading provider of semiconductor logic embedded non-volatile memory (eNVM) intellectual property (IP), today announced that Cista Design Inc., a leading...

Tong Hsing Electronic Industries, which provides assembly and packaging services for CMOS image sensors as well as other niche ICs, started shipments for 3D sensing products in small...

CMOS image sensor sales are on pace to reach a seventh straight record high in 2017, and nothing ahead should stop this semiconductor product category from breaking more annual records...

Powerchip Technology has restarted its NOR flash production line amid tight supply of the memory.

Globalfoundries has announced the availability of its 7nm leading-performance (7LP) FinFET semiconductor technology, delivering a 40% generational performance boost to meet the needs...

Market watchers expect King Yuan Electronics Company (KYEC) to enjoy sequential revenue growth through September. The IC testing company will likely see its second-quarter revenues...

Sony has given priority to Apple, and China-based Huawei, Oppo and Vivo for CMOS image sensor (CIS) capacity, according to industry sources.

CMOS image sensor maker Pixart Image saw its net profit expand 22.4% on quarter and 230% on year to NT$82 million (US$2.72 million) in the first quarter of 2017.

CMOS image sensor distributor Sunnic Technology & Merchandise is expected to see its revenues continue hit highs in May and June thanks to increasing demand for the sensor products...
Related photos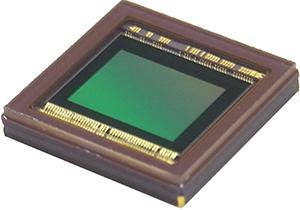 Toshiba 20MP BSI CIS
Photo: Company, Monday 7 January 2013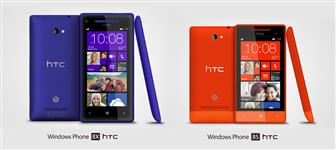 HTC Windows Phone 8X, 8S
Photo: Company, Friday 21 September 2012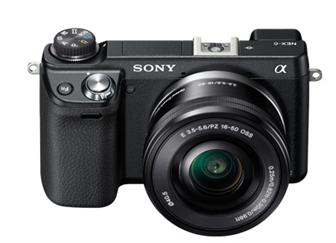 Sony NEX-6 camera
Photo: Company, Monday 17 September 2012
Related news around the web