AMD SeaMicro SM15000 server
Photo: Company
Tuesday 18 September 2012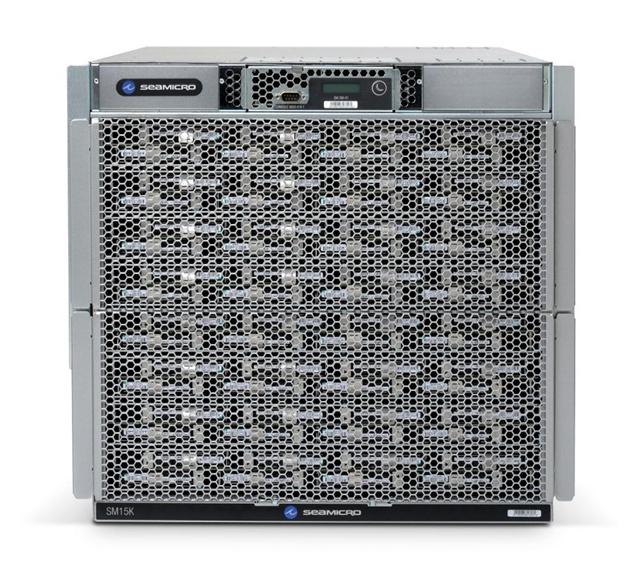 AMD has announced the availability of its new SeaMicro SM15000 server, which extends fabric-based computing across racks and aisles of the data center to connect to massive disk arrays supporting over five petabytes of storage capacity.
In addition, AMD is announcing a new generation of compute cards for its micro servers based on AMD Opteron and Intel Xeon Ivy Bridge-based processors.
The SeaMicro SM15000 micro server, with its patented Freedom Fabric, enables the disaggregation of data center infrastructure. With the new AMD Opteron processor, AMD's SeaMicro SM15000 provides 512 cores in a 10 rack unit system with more than four terabytes of DRAM and supports up to five petabytes of Freedom Fabric Storage. Since AMD's SeaMicro SM15000 server is 10 rack units tall, a one-rack, four-system cluster provides 2,024 cores, 16 terabytes of DRAM, and is capable of supporting 20 petabytes of storage. The new and previously unannounced AMD Opteron processor is a custom designed octal-core 2.3GHz part based on the new "Piledriver" core, and supports up to 64GB of DRAM per CPU.