Osram Orbeos OLED light source
Photo: Company
Friday 27 November 2009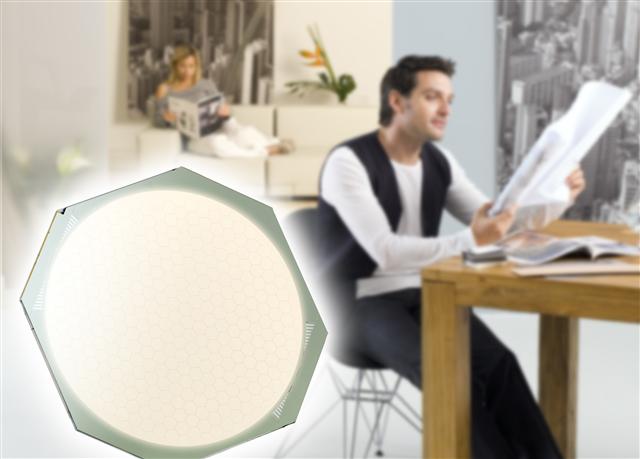 Osram Opto Semiconductors has introduced an OLED light source for lighting, the Orbeos.
The Orbeos OLED panel has an efficiency of 25lm/W, with a round lamp surface of 80mm diameter, and it is only 2.1mm thick and weighs 24g. Its brightness level is usually 1,000cd/m2 with power input of less than a watt, the company said.
With its warm white color temperature (2,800K, CRI up to 80), the Orbeos is suited to lighting that is atmospheric and functional at the same time. Orbeos can be switched on and off without delay, and in ideal operating conditions it has a lifespan of around 5,000 hours, Osram said.