The Indian handset market has experienced drastic changes in the past two years. Xiaomi has dethroned Samsung, whose six-year development in India ha allowed it to remain the only non-China brand among the top five vendors there. The third, fourth and fifth largest vendors are respectively Lenovo, Oppo and Vivo.
Amid the pressure of heightened import duty on handsets, Taiwan OEMs have no choice but to begin to set up production bases in India. Taiwan vendors dominating upstream manufacturing are still seen as bellwethers. But for the vendors, India is such a big country that attempts to grab market shares by funneling tremendous resources in a short period of time will only see short-term benefits. It is reported that Oppo's market share in India showed a significant decline in January due to a conflict of interest with distributors. The Indian market looks tempting but businesses may end up walking on thin ice. India's local brand Micromax used to enjoy a 20% market share but now it is down to 3%. According to Pankaj Mohindroo, president of Indian Cellular Association (ICA), local brands lack the ability to innovate and that is the key reason why they are losing market shares. However, there is more to the story.
Rajeev Bajpai, president for WPG India, noted that Micromax was selling three million handsets per month at its peak. The other leading local brands including Lava, Kanbborn and Intex were also also to ship 2 million phones each monthly. However, monthly sales by the four local leaders have dropped from nine million to two million handsets amid growing competition in the market, which still has a large space for feature phones despite their shrinking share. Old and low-cost feature phone models from China are still widespread on the market, and the presence of Bird and Moto phones has worsened the competition.
Policy blind spots
India's policy formation has blind spots. The government's bold decisions have created uncertainties, such as the case of the rupee note change. India's new import duty will take effect in the fiscal year commencing on April 1, 2018. Indian officials have vowed that global businesses eyeing the Indian market will have to set up factories in the country to prevent higher taxes from eroding their market shares. However, the problem is that India lacks even the most fundamental PCB manufacturing. The hiked taxes will definitely result in rising costs of handsets and other products that local consumers may not be able to afford.
For example, 80% of the medical equipment in India is imported. It is said that Taiwan manufacturers supplying disability aids have been making good profits in India as it has a larger population of people with disabilities than Taiwan's total population. The Indian government actually offers appealing incentives to attract foreign investments, including support for startups. India claims it has an innovation cluster of 4,700 high-tech startups, the third largest in the world behind China and the US. According to KPMG, the Indian government offers a US$2.5 million grant for a US$10 million investment. However, people all know very well that the amounts of government subsidies are hardly enough to go around for domestic Indian companies, not to mention foreign or Taiwan businesses.
In fact, most Taiwan manufacturers come to India because of OEM orders from Oppo, Apple or other top-tier brands - a bracket of vendors that local Indian brands are finding themselves being excluded. Rajoo Goel, secretary general of Electronic Industries Association of India, pointed out Indian big players have been unable to develop more appealing products or business models and thus are seeing their market shares on the decline in recent years. However, I think the underlying reason is that China's advantages from its industrial structure has enabled it to dominate the low-end and mid-range market segments in emerging countries.
Indians think the country's demand for electronic products will top US$400 billion by 2020. Without a local electronics manufacturing industry, electronics imports to India will exceed oil imports at that time. India is heavily reliant on imported energy with at least 80% of its oil demand met by imports. People in India are now more concerned about growing demand for imported electronics brought by the rise in living standards. The Indian government is attempting to increase import duty as a way to foster local manufacturing. On the one hand, it is trying to improve investment conditions; but on the other hand, it has put up many barriers to investments, leaving foreign businesses confused and not knowing what to do.
It is not the case that India has made no efforts on developing the display and semiconductor sectors. In the 1970s, India already had a semiconductor fabrication plant which was much like an experimental line at Taiwan's ITRI with no economy of scale. It was later destroyed by fire. Since then, there have been talks every year about imminent construction of a semiconductor plant but it has remained a far-fetched dream.
A big country like India should have an independent semiconductor manufacturing industry whether making general-purpose ICs for commercial use or special-purpose chips for military or satellite applications. Its 2012 ICT industry development plan made it a government policy goal to build India's own semiconductor production facilities as well as display manufacturing plants. However, the plan is still on the drawing board to this day. Taiwan is India's best choice for partnerships in building up such manufacturing industries, but India has yet to realize this.
Taiwan and India reprotedly are trying to forge some form of partnership, which is believed to be making good progress. However, India knows that there's no point offending China for the sake of Taiwan despite the rough India-China ties. Indian institutions often boast about their collaborations or MOU agreements with Taiwan's III, ITRI or Taipei Computer Association, but the problem is that these "collaborations" are all empty talks. The benefits of forming partnerships between Taiwan and India are apparent, but no substantial steps have been taken.
Is India making progress?
According to CounterPoint Research, handset makers worldwide enjoyed a 13% growth in profits in the third quarter of 2017. Samsung, having survived the Note 7 crisis, saw its share of profits increase from 0% to 25.9% while Apple's share exhibited a decline from 85.9% to 59.9%. China-based smartphone manufacturers' combined profits exceeded US$1.5 billion for the first time ever in the third quarter of 2017 mainly thanks to Huawei's Mate series featuring artificial intelligence (AI) chips successfully grabbing shares of the high-end segment from Apple and Samsung. Apple made a profit of US$151 per phone, far surpassing Samsung's US$31 and the US$13-US$15 profit per unit made by Huawei, Vivo and Oppo. Despite only earning a US$2 profit per phone, Xiaomi places more emphasis on building a loyal Xiaomi customer base, which has begun to threaten the market presence of the leading American and Korean brands.
It is critical for businesses venturing into India to set clear market positioning and medium-to-long term strategies according to their own circumstances. Although India has a large market, the people's spending power is still limited and businesses have to find the pricing sweet spot for every product. For example, display panels priced under US$200 may be the best choice to win a sizable market.
With respect to India's memory market, Samsung chose not to run its plants at full capacity such that the market stays hungry. It also runs its distribution channels only in a few places including Hong Kong, Shenzhen and Singapore to maintain market order and high prices. Semiconductor products contributed 70% of Samsung's profits in 2017, facilitating its overall strategic planning for brand marketing. We can all learn from Samsung's operations in the Indian market.
With the rapid increase in data usage, India will have soaring demand for datacenters and servers. Perhaps server makers such as Quanta Computer and Wistron should lead other Taiwan manufacturers in the venture into India.
India offers immense opportunities on market segmentation, for example, traffic planning and electricity meter programs across 100 cities. Representatives from Taipei Economic and Cultural Center in India pointed out that the Indian government is rolling out Wi-Fi networks in 20 cities but there is practically no Taiwan business putting in a bid. India is no doubt a huge market and success there will not come overnight. WPG has been doing business in India for over a decade. Lite-on is making chargers in India while targeting emerging opportunities in automotive electronics.
In regard to handset production, manufacturing is fundamental to all industries. Indians should allow local companies taking part in manufacturing to build sustainable competitive advantages. However, the upcoming icnreases in tariffs will target display industry, PCBs and other products to force the construction of manufacturing plants in India. But India is missing the point. For the display sector, India actually is not expecting to venture into the capital-intensive LCD panel sector, but rather the lower-level manufacturing of LCD modules (LCMs). Manufacturing is instrumental to creating brand value. Although software has a high value, customer requirements are wide-ranging and a lot of changing factors may influence the continuing operation of a business model. On the contrary, hardware may have lower added value but the business model stands a better chance of sustaining operation. Taiwan and India complement each other very well. It's unfortunate that they have different agendas and cannot find ways to work together to promote mutual benefits.
Indian businesses have to know where they stand and build sustainable operation and competitive advantages. The Indian market can be divided into high-end, mid-tier and low-cost segments. Businesses may find huge opportunities in the low-cost market segment, but the country's business development must not be dictated by the low-cost segment. It's like the overall development of a country - the middle class is the most important asset of the country. India with a growing population of young people holds demographic advantages.
The US$200 segment seems to be the sweet spot for the Indian market today. Businesses able to capture opportunities in the mid-tier US$200 segment - whether it's TV or handsets - will enjoy great success.
Representatives from Taipei Economic and Cultural Center in India also warned businesses of the financial risks associated with investment in India. With the New Southbound Policy, the Taiwan government provides businesses with high coverage investment insurance and large loans. However, both businesses and government have not comprehensively assessed the details and feasibility of these plans. And there is the China factor. Desptie its vows of a "peaceful rise," China's dominance in the world is a growing threat in many aspects. Taiwan's capabilities in electronics are well-known to the world. The Taiwan industry is generally of the opinion that the government's New Southbound Policy leaves a lot to be desired in terms of scope, planning and action.
(This is the last installment of an article about India's IT industry and market written by Colley Hwang, president of Digitimes.)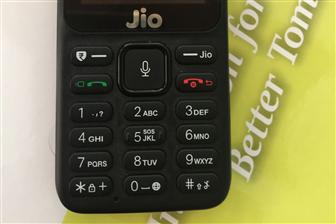 The low-end market segment offers huge business opporunties, but it should not dictate the development of India's economy
Photo: Colley Hwang, Digitimes, February 2018