In this 5G era, diverse environments have led communications systems and equipment suppliers to find different development opportunities. Also, as private business network applications gradually lean towards white-box and intelligent products, networks communications and electronic manufacturing companies in Taiwan are entering the information and communication technology field to compete for opportunities in equipment for 5G terminals, base stations, private business networks, core networks, or cloud datacenters.
As high-speed data transmission enhanced the performance of processors, heat dissipator designs also improved greatly and pushed the thermal module market to grow many-fold. Intel and AMD multicore processors, for instance, contain additional units crammed into smaller sizes, so challenges for heat dissipation design have skyrocketed. Ricky Yu, Product Consultant Deputy Manager at T-Global, stated in our interview that with 5G communications initiating large-scale business transformation, the IoT and base station equipment supporting 5G technology will have increased heat sources and generate enormous opportunities for heat dissipation solution providers.
Heat dissipation starts with conduction, and TIM is the key
T-Global started as a materials supplier. Thermal interface material (TIM) is mainly used to fill in microvoids between jointed materials and pores on object surfaces in order to reduce contact thermal resistance.
Yu explained that heat dissipation begins with heat conduction, so by supplying materials like thermal tape and thermal grease, T-Global quickly became an important link in the electronics ecosystem. The company integrates different heat dissipation technology, combining them into customized solutions or even exclusive features for client products, which are then patented by the client to improve the product's competitiveness.
T-Global knows their heat dissipation and conduction technologies. For example, thermal grease contains volatile silicone oil and has limited warranty periods, so for professional industrial computers and systems requiring 3, 5, or up to 10 years lifespan, development and wide application of thermally conductive silicone sheets have become the next trend.
Based with metallic oxides such as aluminum oxide, thermal-conductive powders such as boron oxide, and silicone, the product has good heat conductivity, low thermal resistance, and withstands electrical voltage. It performs a variety of functions by reinforcement with different materials, and, being highly customizable, is highly adaptable in a wide range of scenarios according to the client's heat source wattage, target temperature, and thermal dissipation area. Therefore, it is greatly valued in the industry.
By continuously building up practice in different areas, T-Global's engineering team participates in design and service to understand client needs and to raise precise proposals. The current main objective is to apply varied technologies with good integration plans, so that as the market grows rapidly, T-Global may transform into a heat dissipation solution provider and take off on enhanced business. With the widespread use of smart devices and the surge of IoT applications in everyday life, lightweight small electronics are in huge demand and their heat dissipator designs need to keep up with the times.
Heat pipe and vapor chamber technologies each have their advantages
Today, metal heat pipe and vapor chamber technologies have leapt to front page. Ultra-thin heat pipes and vapor chambers both have nearly hundred-fold the heat dissipation performance of pure aluminum, and heat pipe technology is already mature. In the past year, the cost of raw materials like copper has risen, and to help clients face impacts caused by pandemic-related raw material price fluctuations, T-Global endeavored to respond with innovative developments that balances lacking resources with those plentiful, thus reducing cost burdens for clients and proactively addressing designs like server rooms that rely mainly on fans, cooling fins, and heat pipe technology.
Furthermore, Yu points out, with the growth of 5G base stations and subsequent high-speed gateways going strong, business in vapor chambers has increased rapidly in the past 5 years, and future development opportunities are also increasing. Outdoor 5G base stations, for example, require waterproof and dustproof designing for the outdoor infrastructure and devices. As the specialized sealed design permits no ventilation, TIM specifications are the key to success.
Heat dissipation performance with 3 or 4 mm vapor chambers is good, but there is still much room for improvement. T-Global uses ultra-thin vapor chambers that are less than 0.4 mm, and developed the first TIM in the market with over 18 W/m.K. Vapor chambers are quickly becoming the new favorite, but they require up to 2.5 times the cost of heat pipes, and its production yield has always been a formidable challenge, so they are the center of attention for market competition.
High investments in software and testing equipment help clients avoid failure
5G base stations for high-speed data transmission as well as automotive control systems containing sensors and cameras with IoV and numerous devices are becoming increasingly large heat sources, and the number of heat dissipation cases for 250 W and up have surged. To create optimal designs that address performance and cost, diverse heat dissipation combinations including advanced technology such as vapor chambers are in high demand and require comprehensive designing and testing support.
From obtaining reliable high-quality ceramic powder and recipes from Japan or Europe, to providing thermal modules and solutions, T-Global has it all down to a T, and it all comes from the practical and designing experience accumulated over a long time. Yu explains using a computer thermal module as an example: the polished metal surfaces of the aluminum base and cooling fin seem to be closely joined against each other, but research reports that the effective thermal conductive area between to two is 10% or less, while up to 90% of heat is accumulated on the metal surfaces. So the design and modeling of each and every heat removal solution are extremely important starting points.
Based on equipment differences in heat dissipation requirement and its overall environment, complex system parameters and specifications need to be considered, and a complete design model must be made with professional heat transfer analysis software. Costly software including Flotherm XT was purchased to create key design profiles and architecture to reduce designing time greatly.
T-Global runs actual tests simultaneously with lab machines and a testing chamber to verify engineering designs and save clients a great deal of developing time and costs. The company also offers multiple design proposals and helps the supply chain prepare early for the end client's future product designs.
T-Global's clients now extend across industrial computer, automotive electronics, NB, display panel, smart LED lighting, networks and communication system, and IoT industries. For the next stage, the 5G application, electrical cell, power storage, and electric vehicle industries are important links that T-Global will actively involve in its supply chain. The company will help clients avoid unsuccessful trials, and create continuous opportunities.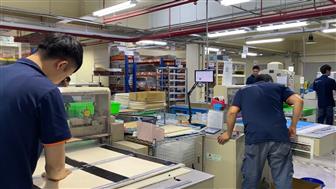 MIT engineering team that collects practical experience in different areas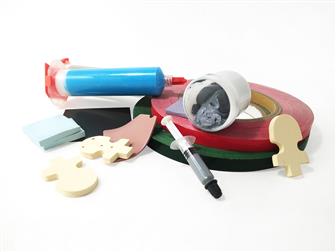 Diverse thermal conductive materials and products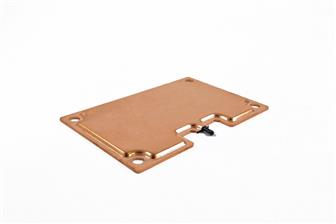 Vapor chambers have quickly become a favorite in the industry
DIGITIMES' editorial team was not involved in the creation or production of this content. Companies looking to contribute commercial news or press releases are welcome to contact us.