Medical and high-tech professionals are making major efforts to solve significant medical needs to address the world's leading cause of death - heart failure (HF) disease. Many Taiwan-based teams are trying to provide heart care applications based on non-invasive hardware, software and pattern detection of machine learning technologies. Canada-based medtech startup HemoCath co-founder and CEO Eric Caron is commercializing the firm's Intelligent Heart Failure Monitoring Platform to optimize medication dosing and treatment reducing hospitalization and rehospitalization for HF patients.
Minimally invasive medical innovation integrates micro-sensors, device, software, service and information security
HemoCath pulmonary artery catheter (PAC) with micro-sensors is inserted into a pulmonary artery through a vein in an upper arm to directly measure and monitor the pulmonary artery pressure (PAP) and the central venous pressure (CVP) - the two most important metrics for the treatment of HF. HemoCath PAC is less invasive, more accurate and easier to use than products currently on the market. Clinical studies have shown that PAP-guided HF management reduces hospital length of stay by 42% and 30-day readmissions by 58% compared to current standard of care (SoC) See: PubMed.gov and Circ Heart Fail.
Total available market is estimated at US$8.2 billion globally - and keeps growing with the aging population. HemoCath's initial target market is the US. HemoCath PAC will initially be submitted for FDA clearance as a 510(K) Class II medical device.
HemoCath PAC is integrated with cloud-based remote patient monitoring services incorporating Software as a Service (SaaS), AI and machine learning to provide medical assistance from cardiologists remotely. Patients may only need to pick up medication at pharmacies without having to go back to the hospital. Cloud-based remote HF patient monitoring and HF management will prevent relapse and reduce rehospitalization rate.
Reduce hospital length of stay by 42% and 30-day readmissions by 58%, making more flexible and efficient use of medical resources
According to Caron, HemoCath-guided HF management will allow patients to be discharged from hospitals one day earlier - savings to hospital of US$1,500 per HF admission. Pulmonary artery monitoring is achieved by HemoCath PA catheter (OD 1.3mm) integrating optical fiber micro-sensors (OD 0.27mm) connected via optical fibers to an optoelectronic control unit and back-end software.
In search of partnerships with Taiwan's healthcare ecosystem and MEMS manufacturers
Scoring the highest on the Health Care Index, Taiwan's healthcare system has been ranked No. 1 in the world for years. HemoCath is seeking partnership opportunities with medical institutions in Taiwan to conduct clinical studies and obtain regulatory clearance to help more hospitals and patients. HemoCath is also in search of MEMS manufacturing partners to produce high quality and high volume optical fiber pressure micro-sensors in order to make HemoCath technology affordable to hospitals and healthcare systems globally. Currently, HemoCath micro-sensors are manufactured in low volume on 4-inch wafers by a prototyping semiconductor manufacturer.
Founded in 2014, HemoCath has reached a number of milestones, including having its technology patented in key countries and preclinical trials showing safety and effectiveness. With a workforce of about six employees, including two full-time and three to four part-time workers, HemoCath is currently in pre-A round funding.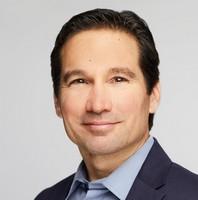 HemoCath co-founder and CEO Eric Caron
Photo: Company
DIGITIMES' editorial team was not involved in the creation or production of this content. Companies looking to contribute commercial news or press releases are welcome to contact us.