Kdan Mobile Software, a Taiwan-based developer of mobile device-based collaborative work software solutions, has provided Japan-based Vacan with its DottedSign e-signing service to help the latter's business operation in Taiwan, according to Kdan.
Vacan has just launched Vacant Seat Map, a smartphone app for users to check real-time table availability at cafes and restaurants in Taiwan.
DottedSign lets customers of Vacan-supported eateries use the e-signing service, and Vacan founder and CEO Kawano Takanobu expects it to the company tap the Taiwan market.
Kdan hopes the cooperation with Vacan will help it tap the Japanese market, company founder and CEO Kenny Su said.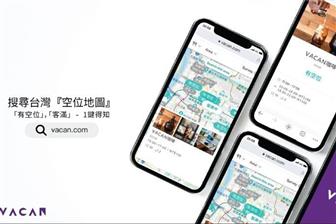 Smartphone app Vacant Seat Map
Photo: Kdan Mobile Software