The high-speed transmission of 5G will allow games to be played like streaming media and players will no longer need to wait for the contents to be fully downloaded, according to Taiwan-based game developer Winking Entertainment chairman Johnny Jan.
Jan noted that games' trials or demos play a key part in attracting players to purchase and if the services can happen instantaneously, it could keep the players enthusiastic and increase the chance for them to make purchase.
Cloud computing is another area where 5G can benefit the gaming industry. With 5G, game processing can be fully handled at the cloud server side, which simply needs to transmit the game screen back to the players' handheld devices, Jan said in a speech he delivered at a recent forum on the gaming industry.
With the services, the penetration rate of AAA games will rise significantly as all users can enjoy them without needing to spend a fortune to acquire a compatible high-end hardware, he said.
In addition to Google, which has been keen on trying to penetrate into cloud computing gaming, telecom carriers, Sony and Nintendo will also begin releasing related services.
VR gaming is also expected to benefit significantly from 5G as VR contents generated by the mainframe can be transmitted wirelessly and VR games can also shift from a player to environment (P2E) mode to a player to player (P2P) one.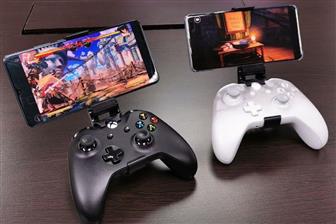 Gaming to be significantly changed by 5G
Photo: Digitimes file photo